Hair Transplant Beverly Hills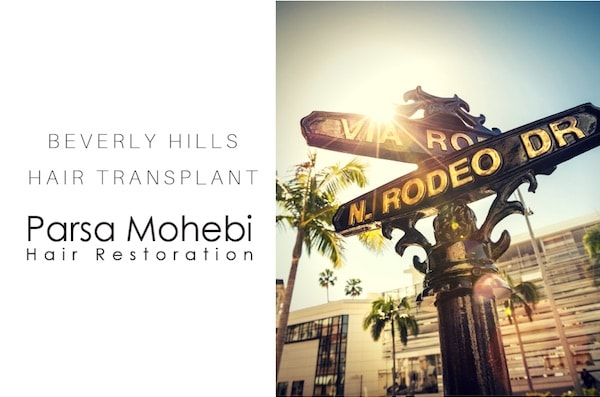 According to an article by Total Beauty, Beverly Hills topped the list of U.S. Cities with the Most Plastic Surgery, reporting roughly 1 plastic surgeon for every 500 residents. It comes as no surprise that Beverly Hills has the most plastic surgeons per capita since it is located in the hub of Los Angeles- the land of cosmetic excellence and constant self-improvement. And in a city like this, nothing signifies status better than a new and improved self image!
What does this mean for Hair Transplants in Beverly Hills?
Some would argue that the hair is the most important part of one's image. In fact, it is one of the first things someone notices when they first see you. A full head of hair gives the impression of youth and vitality, attributes that are critical in Beverly Hills.  That being said, this makes hair transplantation one of the most sought-after procedures for men and women looking to improve their appearance – especially in Beverly Hills. Just like other specialties, there are countless hair restoration surgeons in Beverly Hills to choose from.  With all of the options out there, how do you know where to find the hair transplant Beverly Hills trusts?
Whether you're experiencing active hair loss or simply want to improve on your hairline and look younger, Beverly Hills is one of the best places in the world to go to get a hair transplant. With so many doctors in such a small proximity, hair restoration doctors in Beverly Hills are known to keep up with the latest practices and also have some of the most artistic approaches to hair transplantation.  If you want to look your best, the hair restoration specialists in Beverly Hills is where you want to go!

Our Beverly Hills Hair Restoration Office
Our Beverly Hills Hair Restoration Office is conveniently located in the heart of Beverly Hills, CA. Our practice is always striving to improve the quality of our service and maintain 100% customer satisfaction. Our new office is very modern and has the look and feel of an art gallery while being equipped with amenities that guarantee a pleasant visit for all of our patients. Visiting the office of any kind of doctor is normally a visit to a boring and rather generic building. Our new penthouse suite location is designed to be inviting and our patients might not even feel like they are in a doctor's office!  We strive to make the hair restoration process as comfortable as possible. For us, that means creating a space to put our patients at ease as well as specializing in the hair transplant Beverly Hills turns to.

In a city where one's physical appearance signifies status, how do you feel about the message your hair is giving? If you're not looking as good as you feel, it may be time to consider the hair transplant Beverly Hills trusts. Schedule a consultation at our Beverly Hills office today!