Laser Cap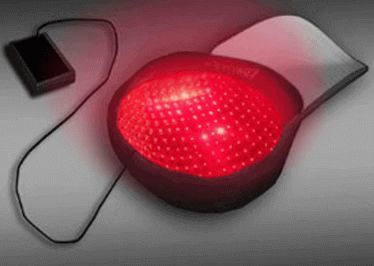 Parsa Mohebi Hair Restoration is pleased to offer our patients one of the most effective methods of laser hair restoration currently available on the market. This industry leading laser hair restoration treatment is a special Laser Cap with 224 individual, 650nm 5MW lasers for the treatment of thinning hair. It is an ideal hair restoration method for many patients who cannot use other conventional medical or surgical options such as a hair transplant.
How does the Laser Cap Work?
The Laser Cap can be used at home or "on the go" if patients are at work or on vacation.  It delivers similar results to low level light therapy performed at a specialized medical office or clinic. The portable cap uses clip-on batteries that can easily be concealed during daily activities. Individuals who use the device for 30 minutes each day are more likely to see results. The total amount of time recommended to use it on a daily basis will depend on the specific hair loss situation of each patient.
How to Obtain a Laser Cap?
The portable Laser Cap can be purchased directly through the manufacturer or at any Parsa Mohebi Hair Restoration medical offices.  It is considered to be a great alternative treatment option for hair loss candidates who do not qualify for a hair transplant. Anyone who is wondering whether this is a good solution for their hair loss should schedule a hair loss consultation appointment with one of our board-certified doctors.