Eyebrow Transplant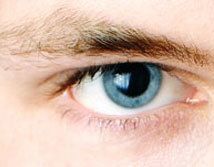 An Eyebrow hair transplant is a cosmetic procedure that restores eyebrow hair for men and women.  The procedure is relatively non-invasive and can be used to restore missing eyebrow hair for patients with partial or full eyebrow loss.
A variety of causes may lead to eyebrow loss such as excessive plucking, scarring, trauma, and eyebrow loss secondary to some medical conditions.
Lack of eyebrow hair can also result from congenital conditions or autoimmune disorders such as Cicatricial Alopecia, Alopecia Areata and lupus, among others.
Injury or scarring can result in partial or full eyebrow loss.  An eyebrow transplant can help restore the lost hair and produce natural looking eyebrows in normal skin or even inside scarred areas.  Although one eyebrow hair transplantation is enough to restore the natural appearance of the eyebrow in some patients, others may require more than one procedure for more fullness.
Eyebrow hair loss may result from some psychological conditions such as trichotillomania, or the repeated and obsessive plucking of the eyebrows. It is strongly recommended that these individuals undergo a psychological consultation to treat this underlying condition before pursuing an eyebrow transplant.
Eyebrow Transplant Techniques:
The hair restoration techniques practiced by Dr. Mohebi for eyebrow transplants are the Strip (FUT) hair transplant and Follicular Unit Extraction (FUE) procedures, which generally utilizes donor hair taken from the patients' scalp. However, eyebrow hair could be harvested from any other area of the body.  Dr. Mohebi performs this delicate procedure by making the microscopic incisions that will form an adequate grip for very fine implanted eyebrow grafts.  The doctor takes great care to ensure that the hair has a natural angulation and curvature in order to produce the most realistic looking results.
It is important to remember that transplanted eyebrow hair grows at the same rate as the patient's scalp hair.  The transplanted eyebrow hairs need to be trimmed more often compared to regular eyebrow hair in order to maintain a natural appearance.  Patients may need around 300 single and two follicular unit grafts for each eyebrow in order to achieve a reasonable density. This number changes depending on whether a partial or complete eyebrow restoration is planned. The individual's facial composition and ethnic background can also impact the number of recommended grafts.
Eyebrow transplants are usually performed with only local anesthesia, with minimal pain or discomfort after the procedure. Possible complications may include redness, swelling, and scabbing that are seen in the first few days after the procedure.  Proper maintenance of transplanted areas such as repeated washing can help alleviate these minor symptoms and speed up recovery.  The person who has received an eyebrow hair transplant will experience new hair growth in about 3 to 6 months time.  Full results can be seen 6 to 8 months after their eyebrow hair transplant.