Joe Buck Hair Transplant – Fans React to His Hair Restoration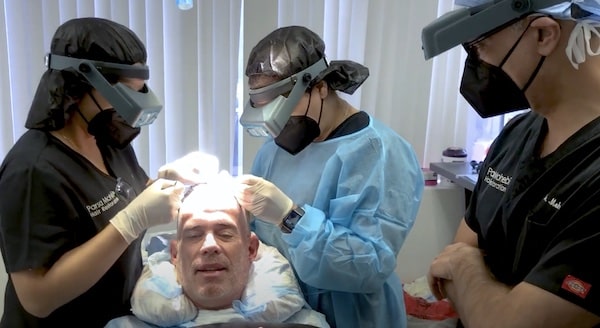 In our blog last week, we shared the news about Joe Buck visiting our Los Angeles hair transplant medical center to have a hair restoration procedure. One of the first things that should be discussed is that Joe Buck made the decision to share the news about his FUE hair transplant with the public. Each patient has the right to make their own decision whether or not they want to let others know they had any type of medical procedure. Since Joe shared his hair transplant with his social media followers, we were also able to discuss it with the readers of our blog.
It turns out that we are not the only ones to be excited by this news and wanting to discuss it with others. Here is a look at some of the reactions regarding the new look to Joe Buck's hairline.
Fans React to Joe Buck Hair Transplant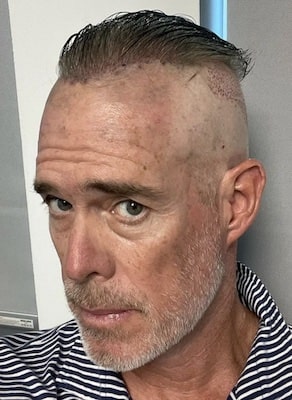 The world was first altered to Joe's surgery when he posted a photo from our Los Angeles medical center on his Instagram account. The caption for the photo said, "Training camp doesn't just start for players. New network, newly arranged follicles. Hello ESPN!!! Cannot wait for September 12, and for this green to wash out of my hair. I promise I'll look normal-ish by week 1. Oh and why four people for one head??? It's a big head."
In general, his fan seems to appreciate his honesty by replying to his news on social media. Some of the fan reactions included:
"Smart. You come out and show it, people won't make fun like they would if he showed up outta nowhere with a head full of hair."
"This is fantastic, I literally have no idea why people hate this guy so much."
"Joe Buck is the guy."
"Love the plain-spoken honesty"
"Thanks for sharing your story, and the doctor Joe Buck"
Nikki Glaser, a well-known comedian, said, "Yes! Love this honesty. Now show us your BBL scars." (Joe…is there something you're not telling us?)
Joe Buck Hair Transplant – How it Can Help the Public
There are many reasons that someone who is experiencing hair loss might not want to have a hair transplant. One of the reasons is that they don't want to feel any embarrassment about having the procedure when they are with friends or family. They might feel alone and that no one will understand what they are going through, and this is especially true when they view celebrities who seem to have a perfect life as well as a perfect head of hair.
The fact that a celebrity like Joe Buck, who is viewed by millions of people each week during football games, is open with his fans about his hair transplant is something that should be admired. Many celebrities do not want to ruin their perfect image with their fans by admitting to having some type of cosmetic surgery procedure. Joe Buck is showing the public that it is okay to want to make a change in their appearance if it will help them feel better about their look and also give a boost to their self-image. In addition, Joe Buck is pulling back the curtain on the hair restoration process and helping to educate the public while also showing them that the actual procedure is not as scary as they might imagine it to be in their minds.
Hair Transplant – How It Works
The hair transplant process gives the hairline of a patient a rejuvenated and refreshed look thanks to the placing of hair grafts in areas of the scalp that are thinning or balding.
The hair transplant process starts with the doctor taking donor hair from the donor area of the body. The donor area is usually the back and sides of the scalp as the hair on these areas of the scalp is resistant to the balding process. Patients who do not have enough high-quality donor hair do not need to worry as donor hair can also come from other areas of the body such as the chest and beard.
The donor hair will be implanted into incisions that are created by the surgeon in the targeted area of the scalp. This hair will act like the natural/native hair in the targeted area of the scalp and gain a natural look as it is growing. The transplanted hair is resistant to balding which means patients do not need to worry about it falling out after they gain the desired final results.
Anyone who is interested in being like Joe Buck and having a hair transplant are invited to contact our office today to schedule a consultation appointment. Our doctors will perform a thorough examination of the scalp to determine the reasons for the hair loss as well as set realistic expectations for the type of results the person can expect to enjoy after the procedure.