Coronavirus (COVID – 19) Update From Parsa Mohebi Hair Restoration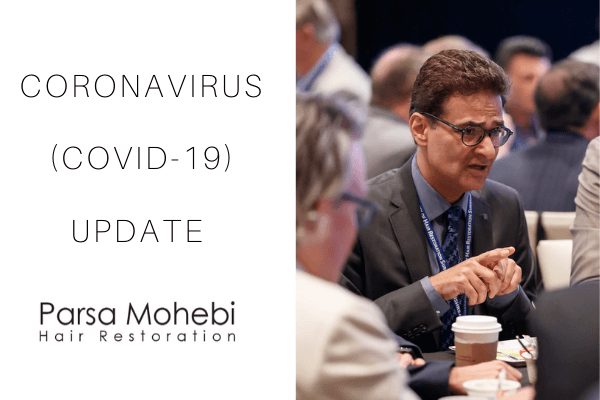 At Parsa Mohebi Hair Restoration, we believe in the power of transforming lives through quality hair restoration procedures. With the novel coronavirus (COVID-19) now declared a global pandemic, we cannot help but think of all those we know and care about around the world, including you, whom we have had the privilege to serve. So I wanted to contact you personally to share more about what we are doing.
Staying Informed and Healthy
First and foremost, we care about everyone's safety and are closely monitoring the situation and guidance from the World Health Organization (WHO), as well as the local and national health authorities, to ensure we are giving you the most up-to-date information possible.
No matter where you live, and whether you are traveling or not, it's worth our repeating the WHO's advice for protecting yourself and others:
Wash your hands frequently with soap and/or alcohol-based sanitizers
Avoid touching your eyes, nose, and mouth
Cover your mouth or nose when you sneeze or cough
Maintain distance between yourself and anyone who is coughing or sneezing
Of course, if you have a fever, cough, or difficulty breathing yourself, seek medical attention.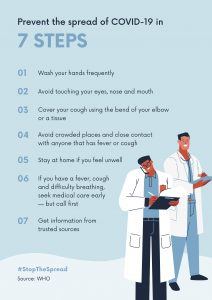 Helping Our Clients
We will be temporarily closing our operation for surgery and in-office consultation in response to the recommendation of the health authorities to cancel the elective procedures temporarily. Our administration and medical team will be available to answer your questions through phone and email. We will also be available for Skype Consultations in the meantime. For those who have been booking procedures during the time that could be affected by the outbreak, our team is working constantly to provide everyone the support they need for rescheduling at the earliest time that is convenient for you.
We have removed our summertime off and conference time this year to open up more days in order to be able to reschedule anyone who may have been affected by this condition. Our focus is on helping patients who cannot get their procedures at the time they were planning due to the closure of the office. We will do everything to resume operation as soon as it is safe and reschedule whenever is feasible to accommodate your needs.
At Parsa Mohebi Hair Restoration, we recognize that these are uncertain times. We stay committed to working through any unpredictable challenge that may arise. We wish the best and safest outcome for all our team, patients, and the community as we work through these challenges together. If you have any questions regarding your appointments, current treatment regimen, or prescription or product refills at any time, please contact us by phone or email.
Stay healthy,
Dr. Parsa Mohebi & the entire team at Parsa Mohebi Hair Restoration