Follow Our Snapchat Story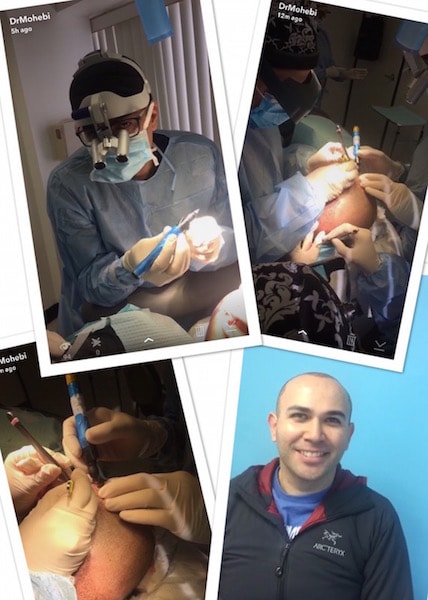 Want to go behind the scenes with Dr. Mohebi and his staff?
Looking for exclusive insights and information about the hair restoration process?
Do you want all of this right now???
Then follow us on Snapchat!!! You can follow our story @drparsamohebi.
Our Snapchat stories are both educational and fun and give you an inside look at the hair restoration process hosted by Dr. Mohebi. It's your chance to learn more about hair restoration procedures in the comfort of your own home.
Don't worry if you're not on Snapchat yet. It's easy to join and it doesn't cost anything to be part of the fun once you create an account. Here are the steps to join Snapchat and follow our story:
Download the app onto your phone. Go to the App Store on your Apple phone, or the Google Play Store if you have an Android phone, and download Snapchat for free. Remember, Snapchat is designed to work best on smart phones.
Once you download Snapchat, it's time to sign up and create an account. It's easy to do as Snapchat simply asks for your email address, birthday and the creation of a password.
Once your account is created, you'll be asked to make a username. You can't change your username once you pick it so be sure and choose a name that you like.
Snapchat will ask you to verify you're not a robot by entering your phone number and selecting some images.
You're now part of the Snapchat community! Add us by searching for @drparsamohebi.
Once you follow us on Snapchat, you'll have access to exclusive content such as behind the scenes photos and videos, questions about hair restoration answered by the doctor and you'll enter our surgery center with Dr. Mohebi as he shares live hair restoration procedures with his Snapchat followers.