Does PRP Really Work for Hair Loss Treatment
Q:
Hi, Doctor.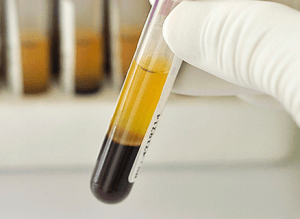 I had a quick question. Recently, I tried to grow my hair long and realized after my locks had reached the length that I like them at, my hair is noticeably thinning around my crown area. It's been happening since I was about 18 years old, but none of my barbers had informed me that it was thinning, repeatedly telling me that it was just my cowlick, until now. I'd like to combat this hair loss, but it is my understanding that any medications you start becomes a lifelong commitment. Also, I am afraid the common side effects associated with Propecia, but I do want to know if it can help. I've also done some research on PRP, and it seems I would have to maintain the regimen throughout the year, how many times would I need treatment to maintain results?
A:
I would recommend that you seek an evaluation from a hair specialist or a hair surgeon. Make sure the initial evaluation specifically includes a microscopic evaluation, which will give you an indication of what your future pattern of hair loss may be. Only after this initial meeting and evaluation could it be determined what treatment options are best for you.
There are a few FDA medications and methods that have proven to slow down hair loss such as Propecia and Rogaine.  However, hair transplant is the only viable, permanent solution at this point to restore ones hair. PRP (Platelet Rich Plasma) and mesotherapy are among the treatments that do not have significant scientific data to support their claims of treating hair loss.