Prestigious Hair Loss Organizations Recognize Dr. Parsa Mohebi

Doctor Parsa Mohebi, world renowned hair transplant surgeon, has been officially recognized by two of the most prestigious hair loss organizations for his work in hair transplantation. The International Alliance of Hair Restoration Surgery, a popular consumer advocate organization, recommended the doctor for his contributions, an honor previously bestowed to hair transplant surgeons whose work helped advance the field of hair restoration.
Dr. Mohebi was also recognized by The American Hair Loss Association, whose mission is to provide enough resources and support for those who have hair loss.  His outstanding work utilizing the latest techniques has helped thousands with advanced stages of hair loss, while his research helped others look for and find the best treatment. America's longest running reality radio show for men, "The Bald Truth", recently endorsed Dr. Mohebi during their program for his contributions as one of the leading hair surgeons in Southern California.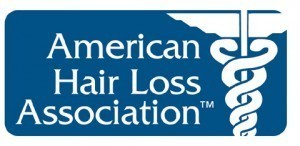 You can read more about Dr. Parsa Mohebi at his official website, where you can read about his many satisfied patients.  Dr. Mohebi also keeps a regular blog, which contains the latest information based on his research as chairman of the FUE Research Committee.