A Message about Patient Safety from the Staff of Parsa Mohebi Hair Restoration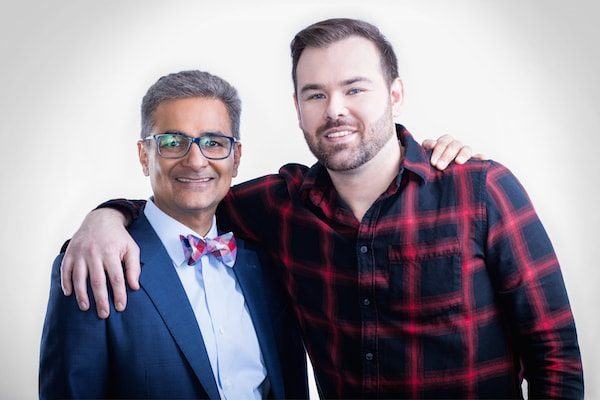 The last few months have brought considerable challenges to everyone around the world and, as our country moves forward with reopening so many aspects of our society, our medical office is determined to offer you the best customer experience at a medical facility that you can be assured offers you a level of safety and cleanliness that keeps your overall health in mind.
While it is true that all businesses that are reopening are required to maintain a certain level of cleanliness at all times, we take this responsibility very seriously due to our status as a medical office. We feel that it is our duty to be an example to other businesses regarding the proper steps to take, and maintain, the safety of our patients.
Patient Safety is our Main Priority
We are proud to announce that Parsa Mohebi Hair Restoration is a COVID-Safe Medical Facility.
Here are just some of the steps we are taking, in conjunction with the safety measures set forth by the state of California, to ensure the continued health of our patients as well as our staff:
We screen each of our patients on an individual basis, before they enter our office, for any signs of illness that might impact other patients
If necessary, we can perform a test for COVID-19 on anyone visiting our office
We check the temperature of each person before they enter the office
Everyone in the office, from the staff to the patients, will be given masks to wear while they are inside our medical facility
In addition, we are taking the necessary steps to limit the amount of patients in the office at one time by only allowing visits by appointment. Social distancing will be maintained in our lobby and waiting areas and we will continue to sanitize every aspect of our facility throughout the workday.
A Commitment to Making Our Patients Feel Safe
The news that the state of California is reopening has many people excited to resume working and going to businesses they have been unable to visit since March. On the other hand, the news that the state of California is reopening is also causing stress and anxiety for some people as they are worried about their safety when visiting businesses of all types.
Our staff is committed to making you feel comfortable when you visit our office. Thanks to the steps listed above, you can feel confident about your health and safety when visiting our medical facility.
If you are still unsure about visiting our office in person, we will be happy to schedule a virtual medical consultation appointment with you. These online medical consultations are secure and provide you the same in-depth medical knowledge about your desired hair restoration procedure as the consultation appointments we perform at our medical facility. Start your online medical consultation process today by providing us your contact information here.
Thank You for Your Patience
Our entire staff would like to thank you for your patience and bravery during this medical pandemic. It is never an ideal choice to have to wait to get the hairline you desire but our decision to close the office and delay our scheduled hair restoration procedures was made with your safety in mind.
We look forward to seeing you soon in our office or online during one of our virtual consultations.
MA