Learn About Hair Transplants at Our Next Open House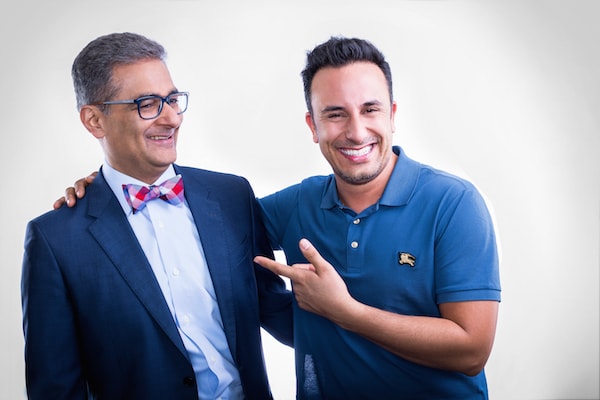 If you have been thinking about how to change your appearance this summer, our Summer Open house is the perfect place to start. We welcome you to join us Saturday, June 23 from 3 – 5pm at our Encino location.
The open house is a unique experience for you to take the opportunity to view the facilities as well as meet Dr. Mohebi and a previous patient of his. We know that when embarking the hair restoration journey, there may be some uncertainties. Here, you can ask Dr. Mohebi anything about his approach! He will personally answer questions and address concerns regarding hair loss and the hair transplant procedures he provides in his practice. Because hair loss is different for each person, this is also a time in which you can have a one-on-one consultation with Dr. Mohebi.
Bring a friend or family member! Both you and your friend/family member get a discount on the total cost of your hair transplant procedures when you attend the open house together. This group discount offer is valid as long as you both schedule a procedure within one month of each other.
Group Discount
Take advantage of the group discount in order for you and your friend or family member to receive:
A 10% discount on your procedure (A value of $500-$1600)*
A 10% discount for your friend*
A complimentary 15-minute appointment with Dr. Mohebi
A $250 gift certificate for your next procedure
Please note that Open House consultations are available on a first come first serve basis on the day of the event. Unfortunately, this means that we might not be able to see everyone for a consultation that day, depending on how many people join us.
So, please arrive early in order to secure your consultation appointment.
To make your reservation, email us your contact information at info@parsamohebi.com.
We look forward to meeting you on June 23rd at our office in Encino!
*10% discount is reimbursed after your friend/family member has their procedure.