Italian Society of Hair Restoration Meeting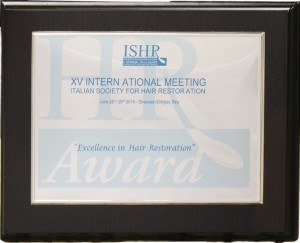 I just came back from the meeting of the Italian Society of Hair Restoration in the beautiful city of Syracuse in Sicily, Italy.  I was one of the invited faculties from the U.S. that had the opportunity to present 3 lectures on hair restoration technology.
My first lecture was about the Laxometer and its applications for hair restoration surgery.  My second lecture was on an advanced method for wound closure known as Partial Trichophytic Closure and how it is used to minimize the appearance of strip scars after a hair transplant.  My final lecture was about the latest techniques for improving FUE hair transplant efficiency, all of which we successfully applied at our Southern California hair restoration centers.  My presentation on FUE efficiency was well received and led to an interesting discussion after the meeting.  Several of the leading hair transplant surgeons informed me that they will be using the FUE method I presented exclusively to achieve higher quality FUE grafts.
At the end of the meeting, I received an award for Excellen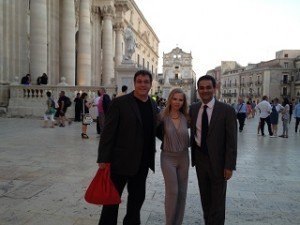 ce in Hair Restoration. I appreciate Dr. Franco Buttafarro, President of the Italian Society of hair restoration, for organizing the event and dinner party along with Dr. Pietro Lorenzetti, who is due to take over as president of the Italian Society in the coming year.
During this trip, I also had a chance to visit the City of Rome, The Vatican, the ruins of ancient Rome, and the city of Pompeii. I was amazed by the beauties of Italy and the amazing history of The Roman Empire.  I look forward to the future Italian meeting of Hair Restoration and for another chance to meet up with my new friends in this great society.