How Men with Hair Loss Are Perceived By Others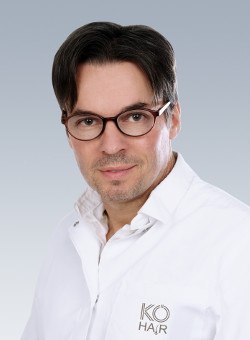 Thousands of hair transplants are performed each year on men all over the word. The reasons people have transplants are varied but one of the main reasons patients undergo hair restoration is to try and look younger and more attractive to others. Many people associate being bald with a lack of youth as well as being less successful in business and social situations.
A 2015 study was conducted by Dr. Bruce Reith of Germany, a member of the International Society of Hair Restoration Surgery, to determine if hair transplants are a significant factor in influencing the perception others have regarding the age and success level of people who had a hair restoration procedure. The male subjects of the study were men treated for 
Androgenetic Alopecia.
The study was conducted from November 10th to December 6th, 2015 and used photos of men before and after their hair transplant. The survey involved 122 participants recruited through social media. The participants observed side-by-side images of each man and were asked to compare the two images. There were 13 pairs of images displayed and 7 featured men who had a hair transplant and the other 6 men served as controls for the study. The metrics used for the photos included age, successfulness, attractiveness and approachability. The subjects were rated on these metrics on a scale of 0 to 100 and scores of 50 or higher were graded as a positive response.
The results showed that men were perceived as being more attractive as well as younger by casual observers after they underwent a hair transplant. The participants also rated the post-transplant faces as looking more approachable and successful as opposed to their pre-transplant counterparts. These aspects have been shown to play a large role in social and workplace success.
Overall, the data shows that undergoing a hair transplant can improve the perception of people across all 4 study metrics. These results reiterate the results from our study from a few years ago regarding the Psychology of Hair Transplants that was published in Hair Transplant Forum International.