Do Some Hair Loss Drugs Increase Suicide Risks?
A recent study shows that drugs used to treat male pattern baldness, as well as an enlarged prostate, might increase the chances of depression and self-harm on the part of patients. However, the drugs that were part of the study do not increase the risks of suicide.
The study, conducted by a research team led by Dr. Blayne Welk of Western University in Ontario, focused on 5a-reductase inhibitors. This class of medications includes drugs used to combat male pattern baldness, which are also used to treat the medical condition known as an enlarged prostate gland.
Who Was the Study Conducted On?
The research team studied 93,197 men in Canada, age 66 or older, that started to use new 5ARI medications between the years of 2003 and 2013. They also studied an additional 93.197 men who never had to use 5ARI.
What Were the Results of the Study?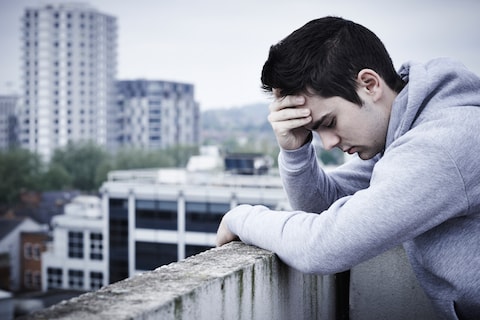 As reported in JAMA Internal Medicine, the overall results showed that 5ARIs did not have a link to any increased suicide risks. The first 18 months of the study did show that the men using the medication had a risk of self-harm that was 88% higher than the men not using the 5ARIs. However, the risk did not extend any further than that 18 month period. The men in the 5ARI study group did show a high risk of depression (94%) during the first 18 months of the study. Once the first 18 months of the study passed, the depression risk fell all the way to 22%. Overall, the type of 5ARI used by the patients did not alter the results in any major way.
When writing the conclusion of their study, the research team said that any risks of psychiatric effects on patients stayed low. The conclusion of the study also determined that "the potential benefits of 5ARIs in this population likely outweigh these risks for most patients."
As a reminder to anyone considering a hair transplant, one of the first steps in the hair restoration process is a consultation appointment with a board-certified doctor. An experienced and trained doctor can examine a patient and determine if he or she is physically and mentally fit to undergo a hair transplant.