TikTok Doc – Follow Dr. Mohebi on TikTok
In the past year, TikTok (a video sharing social media platform) has grown in popularity as TikTok users share videos that range anywhere from 15-seconds to a minute in length. The platform has also become a new method for doctors to interact with patients and share medical knowledge in a visually appealing manner. One of the newest TikTok superstars is known online as "hairtransplantdr" but you probably know him best as our very own Dr. Parsa Mohebi.
Dr. Mohebi Joins TikTok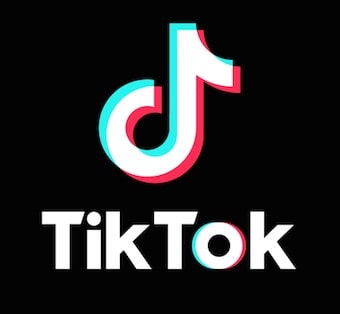 Recognizing the opportunity to interact with those interested in learning more about hair transplants, Dr. Mohebi decided to join TikTok in January of this year. According to Dr. Mohebi, "The increasing use of social media by the public has provided a positive impact on the hair transplant field. TikTok gives me an opportunity to reach out to people that want more information about hair transplants but are afraid to schedule an appointment with a doctor. There are also some people that are better at retaining information they view from videos and photos than just reading an article online. TikTok combines videos and text in an entertaining and educational way that shares the information desired by the public."
Dr. Mohebi added, "I love being able to showcase the hair restoration procedures we perform without having to only share the info in medical articles or during presentations at conferences or academic lectures. Social media has given us the ability to take people behind the scenes of the hair transplant process and also take some of the mystery out of the procedure. The fear of the unknown is one of the main reasons that some people are not sure about having a hair transplant and being able to show them exactly what to expect puts their mind at ease."
Dr. Mohebi on TikTok – See Some of His Most Popular Videos
Since joining this popular social media app last month, Dr. Mohebi has posted some extremely popular videos. Take a look below to see some of the videos shared (so far) by the "hairtransplantdr"!
One of the most popular questions that our office receives on a daily basis is…"Who is a good candidate for a hair transplant?" The answer to this question can be found on the TikTok feed of Dr. Mohebi!
First, let's learn about ideal hair transplant candidates:
Now, let's take it a step further and find out what factors go into a female being an ideal patient for hair restoration:
The beginning of hair loss can be a scary time for a patient of any age. From denial to disbelief to "don't want to think about it", the appearance of thinning hair and bald spots on the scalp can be a cause for concern for anyone suffering from hair loss. Patients want to know how much hair loss they will experience and what they can expect in the future. Our favorite "hairtransplantdr" addressed this concern with a TikTok video focused on "Where am I headed with my hair loss?":
Once a hair transplant is performed, the next concern for many patients is the fear that the transplanted hair will fall out sometime in the future. Dr. Mohebi addressed this common concern in this TikTok video:
Many people that have a hair transplant do not share that information with the public. This includes the general public as well as celebrities such as politicians. There has been some speculation in the past about Joe Biden and his changing hairline. Check out this video to see if President Biden had a hair transplant and why he is suspected of undergoing a hair restoration procedure:
Dr. Mohebi is not the only valued office member that is featured on his TikTok page. Our multi-talented DOB (Director of Barketing), DST (Director of Squeaky Toys), OFS (Official Food Stealer) and CMO (Chief Morale Officer), Max is also featured in his own videos:
Future Topics for Dr. Mohebi on TikTok
Now that you've seen the topics covered by Dr. Mohebi in the past, what hair transplant questions do you want to see him address in the future? Contact us today and let Dr. Mohebi know what you want to learn about the hair transplant process. It's your chance to ask a world-renowned, board-certified Los Angeles hair transplant doctor an in-depth question about hair restoration without having to leave the comfort of your own home. Be sure and let us know if you want to learn about different hair transplant techniques, the recovery process, the type of hair transplant results patients can expect to see, the factors that go into a hair transplant or any additional topics the doctor has not covered yet!
Follow Dr. Mohebi on TikTok today!
– MA