Catching Up With Our Hair Transplant Contest Winner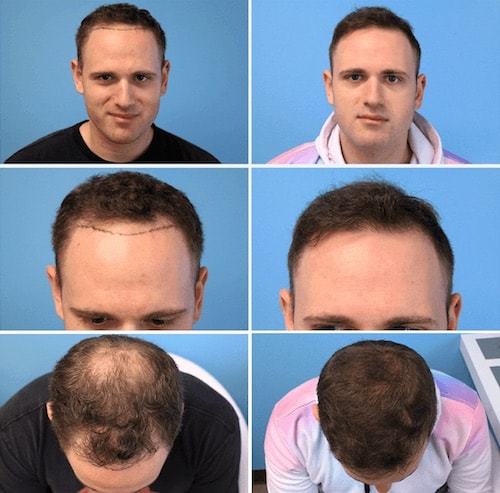 As we approach the end of 2015, I thought it would be a good time to check in with the winner of our hair transplant contest.
Marc Richter was the lucky winner of our first ever hair transplant contest back in January. Like many people in Los Angeles, Marc moved here to chase his artistic dreams. He also saw California as a way to escape his former life filled with insecurities and bullying.
Marc moved to Los Angeles in his 20s and that is also when his started losing his hair. His hair loss had progressed to the point that he was having trouble hiding the loss on top of his head. While he was able to successfully start a music career on his own, he was not in a position to fight his hair loss on his own. After creating an entertaining video that caught the attention of our judges, Marc was chosen as the winner of the contest. It's been about 9 months so we decided to check in with Marc and see how the transplant has changed his life.  Here's what he had to say:
"Receiving the surgery has affected my life for the better mainly thanks to a new found confidence in myself. I look in the mirror and, although I don't see the fullest head of hair, I don't see the worst like I used to. We're almost 9 months after the surgery and with every new haircut, I see progress! It's an incredible feeling to think you're getting younger when you are in the years where you have to come to terms that you're aging. I also recently have been on a dating spree and I'm happy for the extra hair because it's restored my confidence when talking to random women. It's also helped with talking to people in general. In this town, people are critical about the looks of others and I'm grateful beyond words that I've been given this second chance to fit in."
A story like Marc's makes me thankful to be in a position to make a real difference in the lives of so many people. Undergoing a hair transplant is not just about hair restoration. It is also about rediscovering confidence and a new sense of pride in the appearance of the patient.
Keep watching our blog for more information about our next contest. Even though 2015 is almost over, 2016 promises to hold great advances in the field of hair transplantation.