Best Hair Transplant Doctor San Francisco, CA
Best Hair Transplant Doctor San Francisco, CA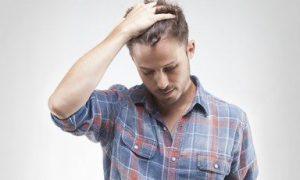 If you are searching for the most compassionate and best hair transplant doctor in San Francisco, CA, then look no further than our team at Parsa Mohebi Hair Restoration. We know that many patients have lived numerous years, or most of their lifetime, in an identity that they never felt was true to themselves. Gender reassignment surgery is often the last stage of the journey, as that allows for a final emergence of self from their cocoon. Some patients transition from male to female, or female to male, and others identify more towards an androgynous essence. 
Hair Transplant Technology and Techniques
Hair transplants for transgender clients are performed by using the same technology and techniques as any other hair follicle procedure. What makes trangender hair unique is that it will entail some artistry to create a natural and soft hairline based on the gender the client identifies with. For example, transgender hairline lowering transforms what was an existing male hairline into a more rounded, flatter, and feminine hairline that accents the face. 
Patients who are wanting a more masculine look can achieve this with hair transplants on the face, so that a beard, mustache, and sideburn can grow. Hair restoration in small areas of the body such as the chest, pubic region, and abdomen are frequently desired by female to male transgender clients. Hormonal therapy usually increases facial and body hair growth, however, it can increase hair loss on the scalp too. It's important that patients have a doctor who is acutely aware of the needs of their transgender clients, such as San Francisco's best hair transplant doctor in CA from Parsa Mohebi Hair Restoration.
It is worth noting that clients pursuing facial feminization must remember they may still experience symptoms of Male Pattern Hair Loss (MPHL) that results in hairline recession and progressive thinning. These symptoms can be relieved through hormany therapy if it is being prescribed. Furthermore, many male to female patients have eyebrow transplants to add more feminization to their look. For most transgender clients, a combination of non-surgical and surgical therapies will be recommended. 
Contact Parsa Mohebi Hair Restoration
Our team is board-certified, award-winning, and high-class in how we provide services to clients. We value your concerns, and want to help you take the next step. With our advanced and artistic restoration approach, we can give you results you have been dreaming of for quite some time. Call Parsa Mohebi hair Restoration today to book your consultation with California's best hair transplant doctor in San Francisco.