African American FUE Hair Transplant Explained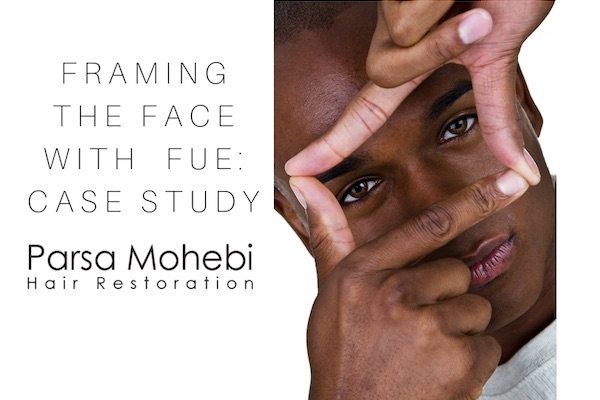 Contrary to the perception held by the majority of the public, hair transplants are not exclusively performed on only those patients that are actively experiencing hair loss. There are many men (as well as some women) that simply have hairlines that are genetically further receded than normal. This type of patient also includes African American patients which is not a classification of hair transplant patients that is discussed as often as Caucasian hair restoration patients. No matter the race of the patient, there are some people that may have lost part of their hair in the past but they will not continue to do so. Although their hairlines may not be actively receding at this time, the fact that they have a high hairline can often cause them to feel insecure about the look of the hairline as well as their overall appearance. For these patients, a hair transplant might be the best way for them to achieve greater self-esteem and a better self-image by gaining the hairline they have always desired. Let's take a look at how Los Angeles or San Francisco hair restoration can help patients that fall under the heading of African-American FUE hair transplant.
Case Study: Framing the Face for an African-American Patient
In the specific case that we are discussing in this article, the patient did not have any family pattern of hair loss. However, as you can see in the video featuring Dr. Mohebi, the hairline of the African American patient was limited in the corners along with the temporal points. The results of his microscopic evaluation also showed no evidence of active hair loss. In cases such as this one, we can take a much more aggressive approach in order to give the patient the perfect, straight hairline that he wants while still giving him a hairline that has a natural appearance.
With this patient, we used 1600 FUE hair grafts to restore the corners and temporal points that were flattened. The final results provide the natural-looking, long-lasting, perfect appearance that he desired.
African-American FUE
When it comes to the successful performance of African American FUE, these factors need to be considered when performing an FUE procedure on a male African American patient:
Hairline Design– It is important to take into account the differences between the natural hairlines of African American males vs. Caucasian males or other ethnicities with straighter hair when designing the hairline. African American males can have a very straight hairline that is their natural look before the FUE procedure and many African American patients want to try and keep this appearance with their hairline.
FUE Difficulty– African American hair extraction is generally considered to be one of the most difficult extractions procedures when it comes to FUE because of the naturally curly hair of the patients. It is important that the doctor performing the procedure understands the natural direction of African American curly hair and is able to follow the angle of the hair follicle. In order to get a better idea of what is involved in working with the curly hair of an African American patient; watch Dr. Mohebi demonstrate the necessary steps in the video above.
African American Hair Transplant – What is Your Next Step?
If you have a receded hairline that is the result of genetics, there is hope for you to achieve the hairline of your dreams! You don't have to simply accept the hairline that you currently have. Thanks to the current innovations available in modern hair transplant technology and techniques, you can achieve the hairline of your dreams no matter what race or ethnicity you are.
Schedule a consultation appointment today with our office to discuss your hair restoration options with our experienced team of San Francisco and Los Angeles hair transplant specialists.
Our team of doctors will examine your hairline during the consultation appointment in order to determine the cause of your hair loss as well as the current condition of your hairline. Once we have a better idea of the current state of your hairline, we will be able to discuss the type of realistic results you can expect to see once you undergo African American FUE hair transplant using the most modern surgical techniques currently available on the market.
Please be aware that the type of results you can expect to see are determined by the number of available hair grafts as well as the quality of the hair grafts on the body. We will also discuss your desired results so we can make sure that the type of results you expect to see are consistent with the changes that can be achieved with your hairline using the number of hair grafts available to us.
African American FUE hair transplant provides results that last a lifetime and make a positive change in your hairline as well as your self-image. We look forward to being part of your hair restoration journey.