Jose Canseco's Hair Restoration Journey
While hair restoration goals vary between patients, there is one item that is true about hair loss:
HAIR LOSS DOES NOT DISCRIMINATE!
Hair loss can affect patients from all walks of life and that includes professional baseball players. Jose Canseco is best known for his 17 years as an MLB player but he is also well known for having so much hair that he didn't wear a cap much of the time. Once he started losing his signature head of hair, he decided to undergo a hair transplant.
His surgeon of choice? Dr. Parsa Mohebi.
Dr. Mohebi treated Canseco much like any other patient and started the hair restoration process by conducting both physical and microscopic examinations. The examinations were performed to determine the rate of his hair loss, predict where any future hair loss might occur and to make sure Jose was physically fit to undergo surgery.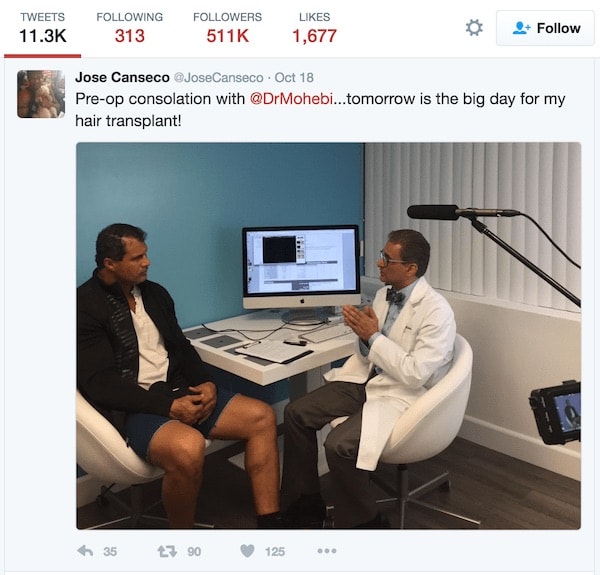 Once the examinations were complete, Dr. Mohebi determined that the best choice to combat Jose's hair loss was FUE hair transplant. The game plan was made, agreed upon by the doctor and Canseco and then the hair transplant was performed by Dr. Mohebi and his staff.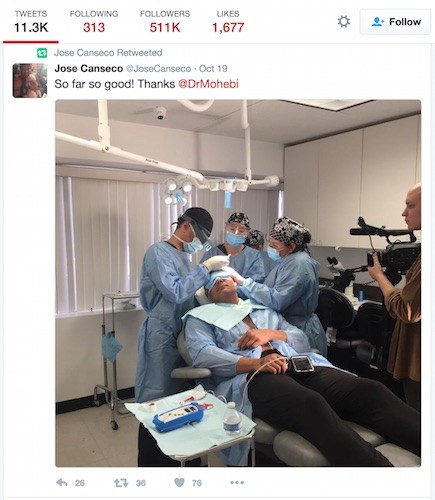 To give you a better idea about Jose's hair restoration journey, we've put together a behind the scenes video spotlighting Canseco and why he decided that hair restoration was the right decision for his life. Are you ready to get the hairline you desire? If so, contact out office to make a consultation appointment and a member of our staff will be in touch with you.