News from the World Congress of Hair Restoration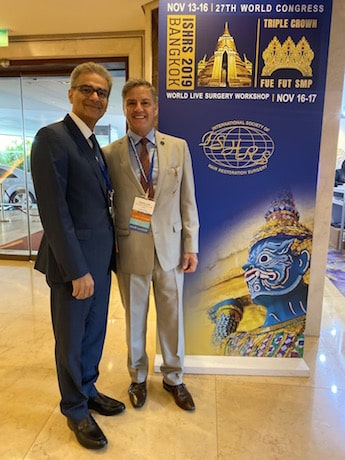 The 27th World Congress of Hair Restoration and World Live Surgery Workshop featured pioneers in the field of hair restoration poised to shape the future of this growing medical specialty. The event was held in the beautiful City of Bangkok, Thailand from November 13-17, 2019. The World Congress is the biggest meeting in the field of hair restoration and is held in a different part of the world every year. It is known as one of the most unique and progressive events in the hair restoration community, where colleagues from around the world get to share their expertise and learn about the newest hair transplant discoveries in science technology.
Speaking on the event, Robin Unger, MD (New York, NY), program chair of the 2019 ISHRS World Congress said,"The explosive growth in hair restoration surgery in recent years is a testament to the highly refined techniques and training that when performed by qualified, trained physicians can produce exceptional results. This meeting features world-renown experts in all aspects of medical and surgical hair restoration, and the array of hands-on courses, workshops, live surgeries, and sessions offer unmatched educational opportunities for practitioners of all skill and experience levels."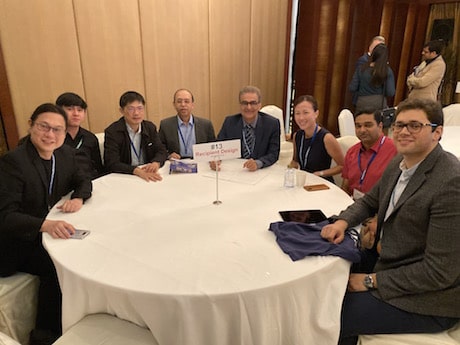 World Live Surgery Workshop
As a moderator and faculty member, Dr. Mohebi was involved in teaching in multiple different areas of the live hair restoration surgery workshop that was held in a modern Hospital in Bangkok. The live surgeries took place in six different state-of-the-art operating rooms and streamed live to a moderated Audience Theater Room, with demonstrations of different modalities of excision, recipient site making, and implantation in both males and females.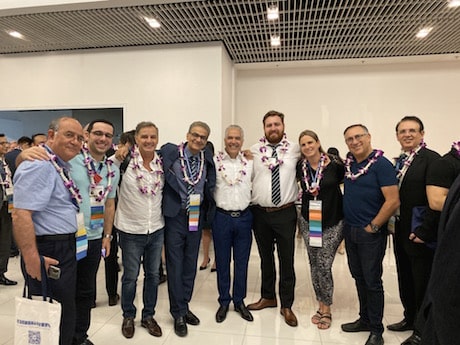 Dr. Mohebi was one of the faculties of the workshop on the topic of Donor Management, which is one of the common challenges of FUE hair restoration surgeons deal with in their practices. He also reviewed his experience with Body Hair Transplant using FUE techniques. In this presentation, he reviewed the difference between using body hair as donor hair in comparison to using beard and scalp hair as donor hair.
The meeting's other sessions and workshops covered a wide array of topics ranging from new research in Platelet Rich Plasma (PRP) and regenerative (stem) cell therapies. Participants also had ample opportunity for spirited discussion and interaction with faculty to enhance their educational experience.
Mohebi Implanter (Inserter)
Dr. Mohebi's invention, Mohebi Implanter (Inserter) (patent pending) was being sold for the first time during this congress. Many doctors who have expressed interest in using this novel device that improves the quality of hair restoration procedures have been able to purchase Mohebi Implanter (Inserter) for the first time through the LeadM company based in South Korea.
As a moderator in the live workshop, Dr. Mohebi performed a live demonstration of his innovative device, Mohebi Implanter (Inserter) which was well-received by his colleagues. Dr. Mohebi showed how the implanter was used and how a surgical tech can learn its application and master placing the grafts with the device's proprietary technology in a short period of time.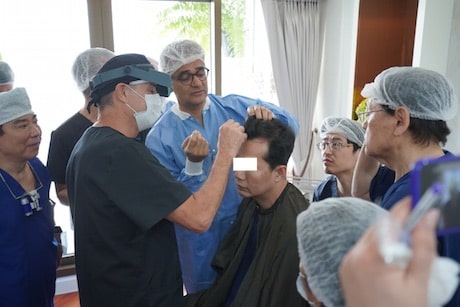 Overall, the Congress was a great success! Dr. Mohebi was able to share his knowledge and experience a live surgical setting and picked up some great information on the way, as well!