Why you need a "Power Hairline®"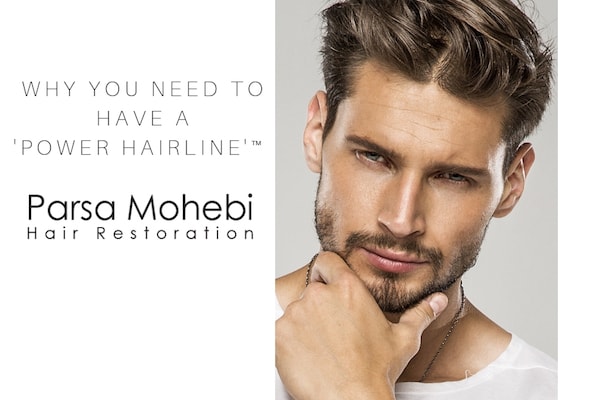 People make judgments based on your appearance in a matter of seconds. The human brain begins to process how one's posture, smile, style, weight, and most importantly, hair looks and makes judgments on a subconscious level before they even realize that they're judging you! These judgments, for better or worse, have a significant impact on your life affecting your job, relationships, and overall quality of life.
That being said, are you making the best impression you can with your hair?
The Power Hairline
®
When you think of someone getting a hair transplant, it's likely that you'd think the patient would be someone who has experienced severe hair loss. However, more and more patients are realizing that they don't need to be fully bald to experience the benefits of today's hair transplant technology. In fact, patients that come in with receding hairlines generally tend to see some of the best results, which we refer to as the Power Hairline®.
Take a look at some of these before and afters from patients getting a Power Hairline® using FUE:
As you can see from the pictures, a little more hair can go along way. Although the second case above had additional grafts placed on his crown as well, the Power Hairline® will make a much bigger difference in how people perceive him, since that is what they first see.
With today's advanced technology, there is no reason anyone who is unhappy with their hairline shouldn't have a Power Hairline®. Many patients who have undergone FUE for a Power Hairline® typically have reported life-changing differences in the way they feel after experiencing the results.