Van Nuys Hair Transplant
Being the most populous neighborhood in the San Fernando Valley, it is almost a given that the focal point of Van Nuys lies with its people. The profundity of culture becomes evident when one regards the many stores and shops owned by kind folk whose roots extend to faraway places. And because there is so much to do here, and so many places to see, it's safe to claim that social skills are a must. What goes with that set? We would agree that good social skills are heavily related to good communication skills. We would also agree that communication is not always verbal. A healthy, confident appearance speaks volumes without a single word.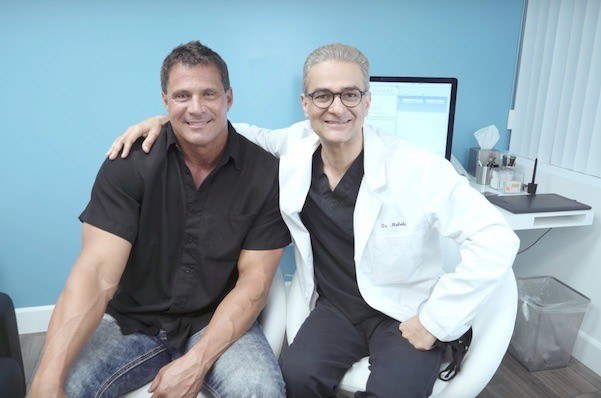 Treatment For Thinning Hair May Be Easier Than You Think
Here at Van Nuys Hair Transplant, where it seems to brim with energy at all hours of the day, it helps to be young at heart. A thick, full head of hair can help you look the part as well as feel it, which is why at Parsa Mohebi Hair Restoration we consider your expectations carefully. Our goal is to provide exactly the results you want, while our objectives are more about timelines, the number of hair restoration procedures you may require, graft sizes, and so on.
Such details are important. Because of them, successful treatments are very common here. Most procedures take 6-10 hours, with patients feeling very little pain. Over the next year, those same patients will experience a full recovery and can count on strong, healthy hair growth from the treated area. Our two primary methods for hair transplant, Follicular Unit Extraction and Follicular Unit Transplantation, have been refined to their most effective form. The method that's right for you will be determined during your initial consultation.
Where Are You Guys? Will I Need To Travel Far?
Parsa Mohebi Hair Restoration has two conveniently located clinics in Los Angeles County, and neither will take you far from Van Nuys. A 15-mile drive down I-405 will have you at the front door of our Beverly Hills office. Closer still is our Encino address, a mere 8 miles southwest on US-101. Parking is no problem either. In Encino, we offer validated parking behind the office. Enter from Petit Avenue. In Beverly Hills, there is public parking just across Wilshire and behind the bridal store.
Both locations also offer fantastic sights and attractions. In Beverly Hills, you can enjoy the Hollywood scene. No one who comes here would dare skip out on a visit to the famous Rodeo Drive, but don't forget to drop by Beverly Gardens Park, or walk the beautiful landscape at Greystone Mansion. And why is it that people love Encino so much? For one thing, there's the Universal Studios Theme Park, which opened in 1964 and today offers visitors a look at production sets, movie stunt demonstrations, and thrilling rides. The area also features great restaurants and numerous eclectic shopping opportunities.
Residents of Van Nuys know enough to pursue the best in everything that they do. The neighborhood itself never fails to score well above average for accommodations such as schools, parks, and diversity. Its shops and restaurants offer a pleasing mix of big chains and independently owned establishments. The picture we get when we think of Van Nuys is one of ambitious spirit mixed with high expectations from that same ambition. In short, its people set high standards for themselves and others.
Parsa Mohebi Hair Restoration is no stranger to those standards. We've been living by them since 2008, the year of our founding. Get the most out of your hair transplant procedure by contacting our office today at (818) 788-8363 for a consultation.