Tiger's Battle Against Hair Loss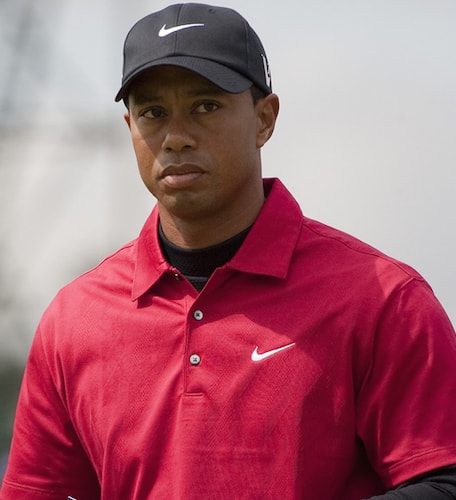 One hair loss subject that we have regularly discussed in the past has been the hair loss suffered by professional athletes. From LeBron James to Tom Brady to Jose Canseco, many athletes have dealt with hair loss in both the public eye and behind closed doors. One athlete that has spoken out in recent years about his battle with hair loss is professional golfer Tiger Woods.
Tiger Woods Hair Loss Conversation
Tiger Woods spoke to Fox Sports a few years ago about his hair loss. He did admit to losing his hair as he has aged. He also said that, while he is comfortable with the aging process, it appears that his hairline is apparently not as comfortable with the idea. He even admitted that he can feel the heat on his scalp when he is under his skylight at home (if he is not wearing a hat). When asked by Fox Sports if he would consider shaving the rest of his hair, Woods said he is still fighting against hair loss but he also referred to the situation as a "no-win fight".
Tiger Woods Shows His Hair Loss to the Public
Tiger Woods normally wears a cap on the golf course when competing in a professional golf tournament. He has also been known to remove his trademark hat when he is out and about enjoying a night on the town. As recently as 2015, celebrity watchers got a rare look at his bald spot during an evening out in Las Vegas.
Tiger Woods Hair Transplant Considerations
If Tiger Woods does decide to get a hair transplant at some point in the future, his doctor will need to take his heritage into account as his mixed-race heritage includes African-American, Dutch, Thai and Chinese.
When taking a look at his scalp, his hairline tends to lean towards an African-American profile. This means his hair follicles might have more of a coiled end. This can be a concern when performing a hair transplant as his African-American heritage can put Woods at a larger risk of transection during surgery. Transection is when damage occurs to the lower part of the hair follicle and might stop it from generating any new hair. Plus, Tiger's darker complexion also puts him at a larger risk for keloid scarring.
In general, African-American hair transplant is challenging because African-American men tend to have hair that is very curly. This can make it a challenge to properly extract the hair from the donor area. However, this curly hair can produce a larger volume to the hair which compensates for the lower overall amount of the donor reserve that is normally seen on the scalp.
An African-American hair transplant can be extremely challenging and should only be performed by a hair transplant surgeon that is experienced in planning and executing hair restoration for African-American patients.
Until Tiger Woods makes the final decision to either shave his head or undergo a hair transplant, it looks like he just might stick to wearing a hat at all times while he is on the golf course.
MA