SMP Q & A
Hello, Dr. Mohebi,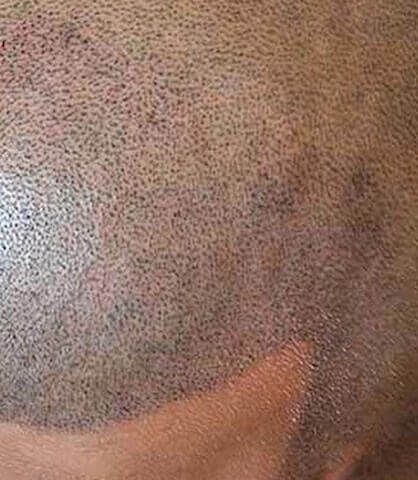 I had a hair transplant consultation with you a few weeks ago in Beverly Hills and was impressed with your approach and dedication to restoring hairlines. I feel fairly certain that I will come to you when I finally decide to go through with a hair transplant this winter as I want to wait until after the summer heat and summer travel. In the meantime, I've been thinking about doing scalp micro-pigmentation because I figure it would help now and after the transplant as well. I have some questions about scalp micro-pigmentation for you:
Q:
Should I get SMP before or after my hair transplant to minimize the visibility of scalp in other areas? Also, does micro-pigmentation run the risk of affecting the blood flow to existing hair follicles? Could this cause the hair to fall out, much like post-surgery shock loss, or is this not much of a concern because it is rare or nonexistent? (I have been taking Propecia for 15 years and am unsure if this is a factor in your answer.)
A:
Undergoing SMP before or after your hair transplant does not affect my job. However, depending on where you want to use SMP, it might be better to wait until after you see the results of your hair transplant. This will allow you the chance to see exactly where you need to do it as well as where the emphasis needs to be.
There should not be any risk to the blood flow with SMP since the needles are normally way more superficial than the level of hair vessels. If done correctly, it should not cause any hair to fall out.