New Scalp Micropigmentation (SMP) Techniques Now Offered at Parsa Mohebi Hair Restoration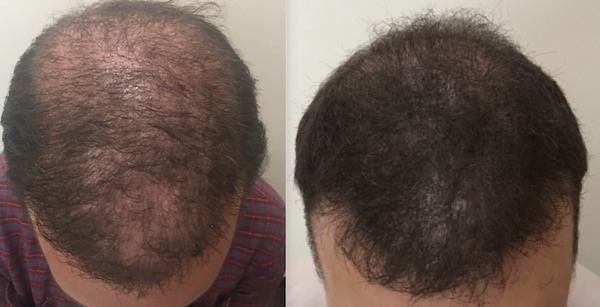 One of my main goals is to make you look your best with every procedure. One technique growing in popularity is Scalp Micropigmentation (SMP) or trichopigmentation. Our office is one of the pioneers in using SMP to help patients achieve the appearance of hair on the scalp. Thanks to the latest methods and techniques available for SMP, we are still in the forefront of improving and fine-tuning our procedures.
We offer SMP to our previous patients in order to make their earlier results look even better. We also offer it to patients who want to just shave their head but the typical horseshoe pattern of their balding is not pleasant to them.
SMP can help many people and you can learn whether you are qualified for it in our SMP Page. The most common conditions that can benefit from SMP are as follows:
Men who had a hair transplant in the past that still have some scalp visibility due to thinner hair or a vast area of balding that has made a hair transplant unable to create the appearance of a full head of hair
Women who had a hair transplant but still have some scalp visibility and want their hair to look thicker.
Men who shaved their head but want to eliminate the look of their patterned baldness by creating the appearance of a non-balding head
Your SMP consultation will be done in our offices located in Los Angeles and Beverly Hills.
Ready to use SMP to make the change you desire? Please call our office and schedule your consultation today.