Harvesting Hair from Temporal Area – Limitations and Advantages
ABSTRACT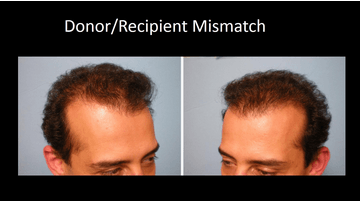 Introduction:
When examining the limitations and advantages of harvesting hair from the temporal area, there are three pertinent questions to be examined.
1. What is considered safe in temporal areas?
2. How much can donor area be extended anteriorly through FUE or strip?
3. Can decreasing temporal hair help the aesthetic outcome?
The determination of the anterior borders of the permanent zone have long been a matter of controversy in hair transplantation. Mega and Giga session hair transplants are increasingly becoming popular . Hair transplant surgeon may have to maximize the donor resources by extending the strip anteriorly. Removing hair from temporal area is contraindicated in some patients while in others it may be a necessity to minimize the contrast between the transplanted area and the temporal zone that may otherwise look too dense.
Premise:
It is conventionally accepted that the anterior border of the safe zone is determined by drawing a line perpendicularly from the external auditory canal. Not every patient recedes or thin out hair in the temporal area; for that reason it might be safe to move forward with the borders of the permanent zone in some patients. Some patients may even benefit from minimizing the density of hair temple hair.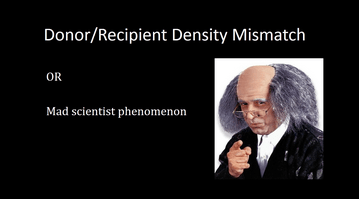 Substantiating data:
Although the scalp permanent zone generally follows a typical pattern in men with male patterned hair loss. The boundaries of permanent zone in temporal area may not be easily defined. Many men never lose temporal hair. Recession of temporal hair can age the look of a patient's face drastically in most cases. That is why restoration of temporal hairline is usually one of the most satisfying components of a hair restoration. Determining the boundaries of permanent zone helps surgeons understand the maximum number of available grafts for a surgery. It helps avoid harvesting hair from the areas that don't have permanent hair. Finally, it prevents the exposure of the donor scar of strip surgery in the future.
A hair transplant surgeon may need to harvest hair from temporal areas if possible in order to:
1. Increase the number of hair grafts when there is a high demand
2. Minimize the density of hair in temporal areas when dense temporal areas can undermine the density of transplanted hair on front and top.
Creating of thirty to forty percent density in front and top can be very satisfying for a hair loss patient. However presence of a very dense temporal area can undermine these great results. The contrast between a very dense temporal area with adjacent transplanted area with less than forty percent density may be too noticeable. A hair transplant surgeon may choose to remove hair from temporal area not only to supply a larger source of hair, but also to create a balanced and natural final result.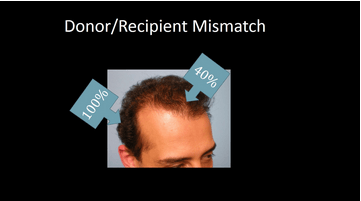 Discussion:
We recommend a complete evaluation of hair in temporal areas. Adequate determination may be achieved after a thorough review of family history and physical examination. A microscopic evaluation or miniaturization study can assist the surgeon in establishing the levels of hair loss activity in temporal areas. It is critically important to note that a hair transplant surgeon needs to avoid removing hair from temporal areas with a significant risk of future hair loss. If temporal area has a high density with no significant miniaturization, reducing its density can minimize this contract. Minimizing the contrast between these two areas can facilitate establishment of a non-balding appearance in many men.
Author Disclosure Information: None
Biography:
Parsa Mohebi, MD, is the medical director of Parsa Mohebi Hair Restoration. He performed his surgical internship at University of North Dakota followed by residency at University of New Mexico and York Hospital. He also served as a research fellow at John Hopkins School of Medicine, Department of Surgical Sciences. He performed several studies on wound healing and hair growth, utilizing growth factors and gene therapy methods. Dr. Mohebi completed his fellowship in surgical hair restoration at the New Hair Institute. As a hair restoration surgeon Dr. Mohebi, has forwarded the industry by inventing the Laxometer for a more precise measurement of scalp laxity before hair restoration procedures. Dr. Mohebi is a Diplomate of the American Board of Hair Restoration Surgery.
This publication was presented by Dr. Parsa Mohebi at the International Society of Hair Restoration Surgeries 20th Annual Scientific Meeting in Nassau, Bahamas.