iPhone App: Parsa Mohebi Hair Restoration
Parsa Mohebi Hair Restoration, is the newest app that allows you to transform your look.  We decided to create this app because we had many requests from our patients asking if there is any software that can give them an idea of how they will look after their hair transplant. This app gives patients the opportunity to see a realistic look before having a hair transplant procedure.
This app can easily be accessed through your mobile app on your device.  After downloading the app to your mobile device, here are the steps to take: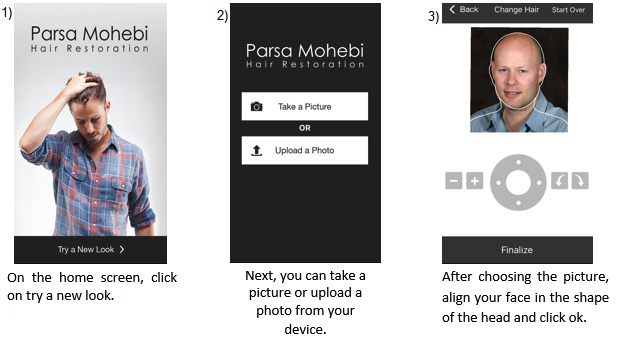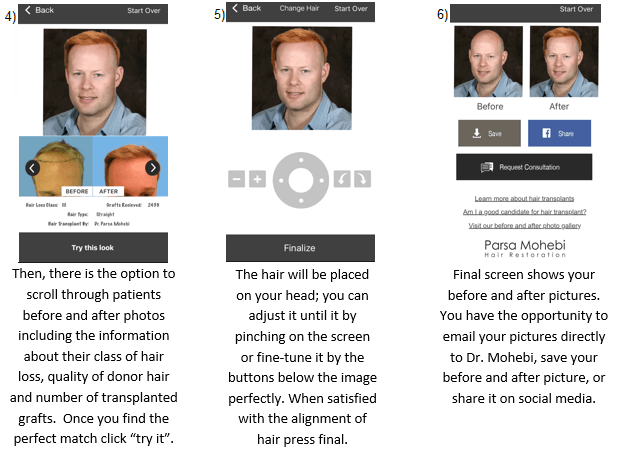 Although the app is designed to give the most realistic representation of how a patient would look post hair restoration, results are not guaranteed as there are many factors that influence the outcome. In order for you to be able to share your expectation with us, you have the option to send your consultation request directly to us and someone from our offices will contact you directly to schedule an appointment.
To start your hair restoration journey download this free hair transplant app from iTunes.