How to Purchase an Electronic Copy of the Book: Modern Hair Restoration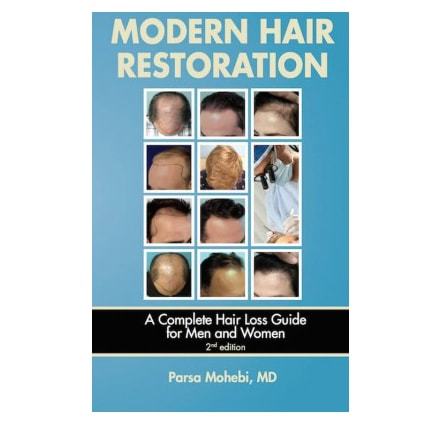 Modern Hair Restoration: A Complete Hair Loss Guide for Men and Women is now available to purchase through Amazon on your kindle device. Purchasing this unique book is quite simple, requiring only a few steps before having the book downloaded directly to your kindle device.
Logging into your amazon account is the first thing that should be done.  Once you are logged in, search for the book titled Modern Hair Restoration and click on it.  That should take you to the page that will give options for receiving the book. The book can be directly purchased for yourself and will ask which device you would like it sent to.  However, if you would like to purchase the book as a gift for your loved one, click on "give as a gift".  Once you are there, you will have two options: email the gift receipt to yourself so you can send/print it and hand deliver it or you can put in the recipients email address and send it to them by email.  If you choose to directly email it to whomever is receiving the book, you can write a personalized message and choose the date of when you would like the gift to be sent.
Hard copies of the book will soon be available at our offices.  For more information about the book please call (888) 302-8747 and our staff will be happy to answer any of your questions.