Platelet Rich Plasma – Why we do not Perform the Treatment?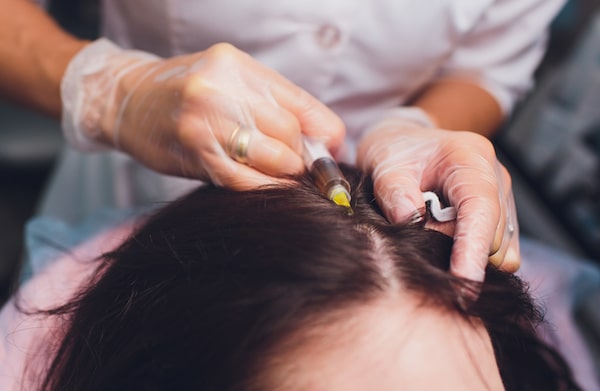 When it comes to hair restoration results that are natural in appearance, as well as long-lasting, a hair transplant is considered to be the premier medical procedure for patients suffering from hair loss. Even though our office is well-known for the superior results we provide through FUE hair transplant and Celebrity Hair Transplant, there are some patients that have contacted our medical center to ask about undergoing a Platelet Rich Plasma (PRP) treatment to address their hair loss. While many doctors offer PRP on a regular basis, our office has a strict policy about not performing PRP on our patients. We often classify this treatment as being "experimental and unconventional" and we invite you to learn the reasons why we do not perform this hair loss treatment option.
Platelet Rich Plasma Explained
Platelet Rich Plasma (PRP) is extracted from the blood of a patient and it contains both platelets and growth factors. The use of growth factors as a hair loss treatment is being performed by medical centers across the United States.
The growth factors that are extracted from the blood of a patient can help a person heal after an injury or after suffering from an inflammatory condition. Plus, PRP injections have been used to treat medical issues by promoting organ healing. Due to the fact that some of these growth factors are also involved in the hair growth process, there are many people who have assumed that Platelet Rich Plasma might be a viable option to treat the issue of balding on patients.
Recent Platelet Rich Plasma Study Results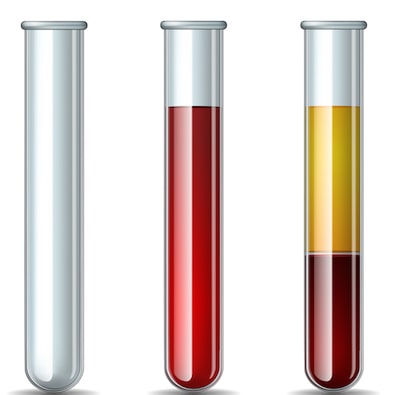 In a recent study entitled, "Platelet-rich Plasma for Androgenetic Alopecia Treatment: A Randomized Placebo-controlled Pilot Study", the authors of the study stated that "Platelet-rich plasma injections have been presented as an effective treatment for androgenetic alopecia." Unfortunately, as the study later shows, there has been a lack of reliable study data regarding this proposed treatment option.
The study, which is described as a "randomized, placebo-controlled pilot study" explored the idea of PRP as a hair loss treatment in "30 healthy male subjects with androgenetic alopecia." There were a total of five PRP treatments performed and the treatments were performed in 4-6 week intervals. In addition, the 30 healthy male subjects took part in two follow-up exams.
As part of the study, 20 of the 30 test subjects were injected intracutaneously with platelet rich plasma. On the other hand, the remaining 10 test subjects were injected with physiological saline.
The efficacy of the treatment was determined by examining the changes in the hair number as well as the diameter of the hair. In addition, a secondary objective was performed in order to assess any clinical improvements as determined by an independent reviewer. Finally, the overall satisfaction of the patients was measured by a survey.
At the end of the trial, there were no improvements seen in the patients through any of the measurement methods used by the research team. The conclusion reached by the research team was that treating patients with PRP as a monotherapy does not work to improve the growth of hair in men that suffer from androgenetic alopecia.
Parsa Mohebi Hair Restoration Stance on Platelet Rich Plasma to Treat Hair Loss
As mentioned earlier in this blog, our medial office does not offer PRP treatments and one of the main reasons is the results that are seen in studies like the one discussed above.
Most studies that are related to PRP hair treatment Los Angeles, as well as other cities across the country; are conducted on a small group which leads to results that can best be described as inconsistent. Plus, there is also a lack of consistency in whether the PRP is performed by itself or at the same time as other hair loss treatments.
Due to the lack of solid evidence on the part of the medical community when it comes to Platelet Rich Plasma hair loss treatments, we will not perform PRP on patients that request the treatment. We do not make it a habit to turn down patient requests but, in this case, we have to make an exception because of the type of results shown by the study discussed in this blog. We cannot take money from our patients that are looking to us to provide them the hairline of their dreams and then perform a treatment that we know will not produce their desired final results….as well as not produce any results at all.
Patients that visit our office to see a regrowth of their hair using a proven hair restoration method need to utilize a traditional Los Angeles hair transplant to obtain the changes they desire in the hairline. A hair transplant takes hair grafts from the donor area of the scalp and places them in the balding area to create a hairline that is full and healthy in its appearance. This hair restoration method is known for providing results that last a lifetime and it has been proven over the years through research and results. Until the time comes that actual hair growth results are shown from the use of PRP for treating hair loss, Platelet Rich Plasma Los Angeles treatment will not be an option at our office.
MA