Mission District Hair Transplant
Life in a 1.48 square mile-city with a population of 55 000 can be underwhelming. However, that is not the case with Mission District, whose vivacious community perfectly understands the meaning of the cliché, living life to its fullest. A lively city built around Dolores Park, Mission District, or Mission, commonly known, has plenty to offer from its diverse culture to amazing architecture and artwork. 
With the recent population influx, endless renovations, and state of the art apartments, living in the downtown Mission District is every middle-class worker's dream. Many residents understand that a neatly done hairline is the ticket to a quality life to complement their amazing fashion sense. 
Now, that also means they have to prioritize working with a top-ranked hair transplant clinic and experienced surgeons in the region. Parsa Mohebi Hair Restoration is willing to turn your hair growth imaginations into reality by giving quality services to clients of all age groups.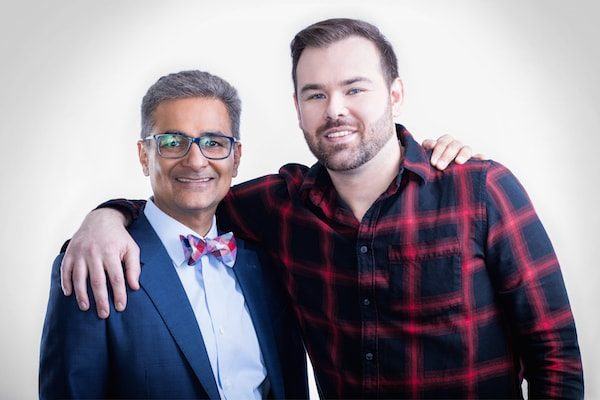 Working with the Best Hair Transplant Doctor in Mission District
One of the major stumbling blocks in choosing a hair transplant procedure is the cost. And that is precisely why Dr. Parsa Mohebi created his clinic in the first place. As new technologies continue to revolutionize the industry, Parsa Mohebi Hair Restoration is willing to go with the flow to ensure you get quality hair transplant services at the most affordable price. 
Parsa Mohebi Hair Restoration can customize their services to suit your budget and other requirements. The technologies used for hair transplant services at his clinic are top-notch, and nothing comes closer to the FUE hair transplant services you will be getting to solve your hair growth issues.
Even as you struggle to make the most accurate decision regarding hair transplant, the major takeaway is that the hair restoration services provided by Parsa Mohebi Hair Restoration will help improve your self-esteem, transform your life, and give you value for money. 
Quality FUE Hair Transplant in the Mission District Region
Mission District has a lively population that is never afraid of trying out new things. The first step in choosing a hair restoration procedure is understanding your preferences. And one of the most popular services we offer is the FUE hair transplant. Where clients require a less invasive procedure that assures cosmetic appeal and value for money, Parsa Mohebi Hair Restoration strongly recommends the FUE procedure. 
We want to go down as the most reliable hair restoration clinic offering state of the art FUE transplant services that give a lasting solution. A huge amount of Dr. Parsa Mohebi's time will go into the review, where he will be ready to customize the hair restoration services to fit every unique need of clients.
FUT Hair Transplant in the Mission District
Getting first-rate hair restoration services depends on the surgeon's skills can not be stressed enough. Luckily for you, Parsa Mohebi Hair Restoration has mastered the craft and can deliver exceptional services that assure cosmetic appeal. The three major reasons you will like our FUT transplant procedure is its affordability, time-saving nature, and non-binding shaving. 
Choosing the Most Reliable Hair Transplant Clinic in Mission District
Choosing the perfect Mission District hair transplant clinic has a lot to do with the surgeon's expertise. With Parsa Mohebi Hair Restoration, you are getting the services of a reliable surgeon whose services speak volumes about perfection. While we may not guarantee a non-invasive procedure for every hair restoration service, we are happy to provide quality hair restoration services with up to 90 percent success rates, including the following:
Body Hair to Scalp Transplant

Hair Restoration

Managing Male Pattern Baldness
Call us via (415) 997-6126 to  schedule an appointment.