Make a Summertime Hairline Change with Dr. Mohebi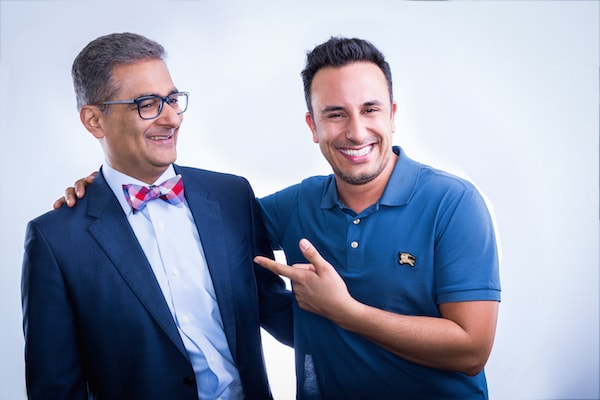 Is making a change in your appearance important to you this summer? If so, join us for our summer Open House on July 29th from 3pm-5pm at our hair restoration facility in Encino.
Meet Dr. Mohebi in person and also watch him perform a live hair transplant during the Open House. Don't worry…You'll have a chance to ask questions while he is performing the surgery.
Bring a friend or family member with you and take advantage of our group discount. Both of you can get a discount on the total cost of your hair transplant procedure if your friend or family member also signs up for
a transplant. (Please note this offer is only valid as long as you both schedule a procedure within one month of each other.)
Taking advantage of the group discount means you and your friend or family member will receive:
A 10% discount off your procedure (A value of $500-$1600)
A 10% discount for your friend
A free consultation appointment with Dr. Mohebi (A $150 value)
A $250 gift certificate for your next procedure
Open House consultations are available on a first come first serve basis the day of the event. Depending on the number of people attending the Open House, we might not be able to see everyone for a consultation that day. Arrive early in order to secure your consultation appointment.
To make your reservation, email us your contact information at info@parsamohebi.com. We look forward to meeting you on July 29th at our beautiful office in Encino.