International Society of Hair Restoration Workshop 2018 – Dubai
The 2nd workshop of the International Society of Hair Restoration was held in Dubai, UAE on March 8-10, 2018.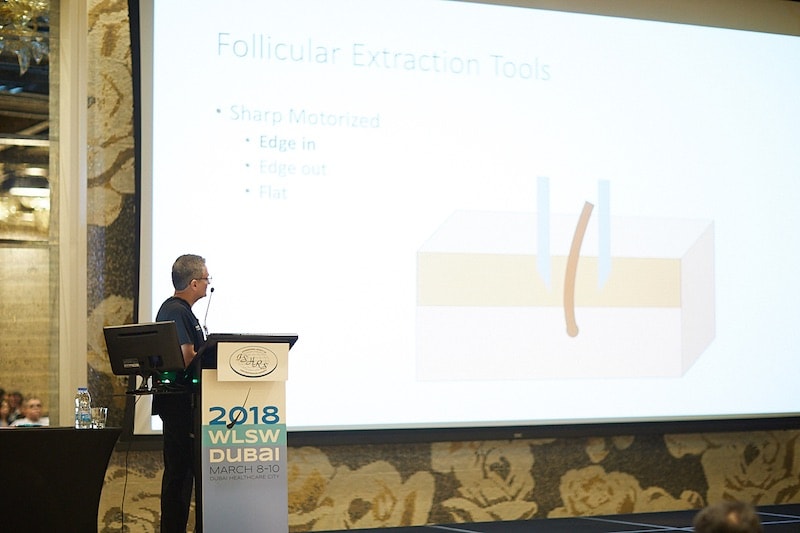 At the workshop, Dr. Mohebi taught as faculty, lectured, and demonstrated a live operation. The workshop is one of the major annual restoration workshops that surgeons from all over the world attend to learn and share their unique experiences. This allows for a variety of perspectives on relevant topics in the field such as FUE, FUT, scalp and facial hair, male and female, and repair cases in order for doctors to provide the best possible care and quality results.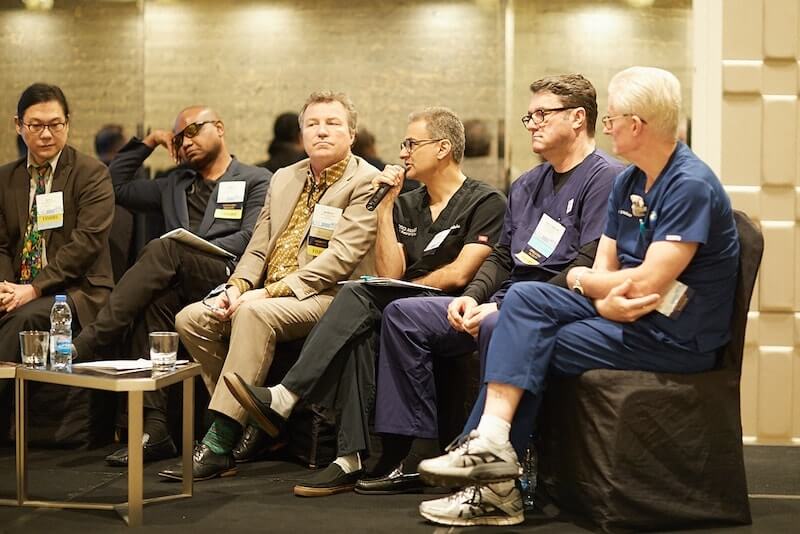 Dr. Mohebi lectured on his revolutionary method of simultaneous extraction and placement of follicular grafts as well as the topic of "Dynamics of FUE Hair Restoration." In addition to that, he was also the moderator of the session titled, "Efficiency in Hair Restoration."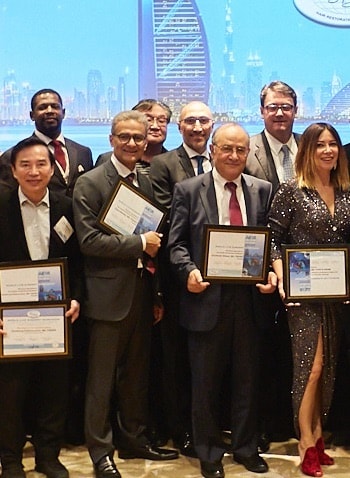 And as if that wasn't enough, there was also a two-day operating in a local cosmetic hospital in Dubai. During this time, there were 5 surgeries being performed in operating theaters for those attending to rotate cases including usual cases, intermediate cases, and special cases. Viewing this progression deepens the knowledge and enhances the experience. Dr. Mohebi demonstrated how the FUE grafts are harvested using the Travellini (Mamba) FUE device. He described the use of this multi-mode system which combines different modes of extraction. For example, the modes may be rotation, oscillation, vibration, and mamba. Having these optional modes to individualize each treatment improves the quality of the FUE grafts.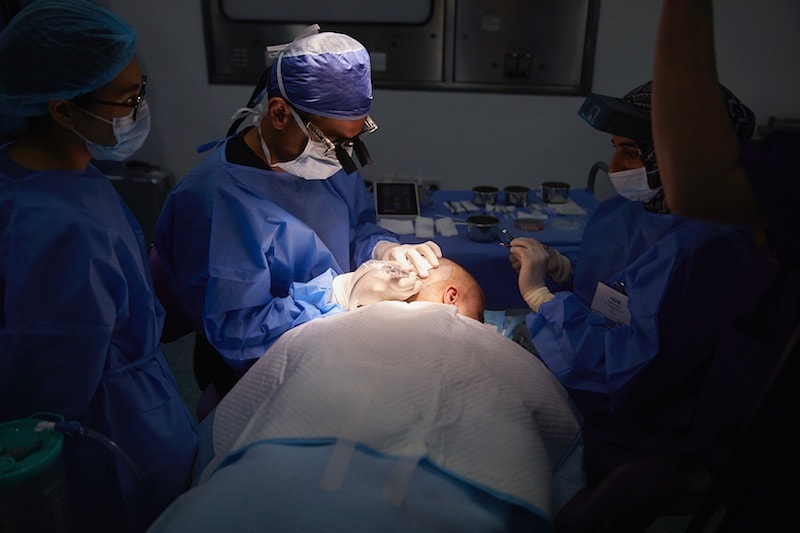 All in all, it was a successful and fun weekend for both didactics and live surgery!