Sharing Information About Hair Transplantation Around the World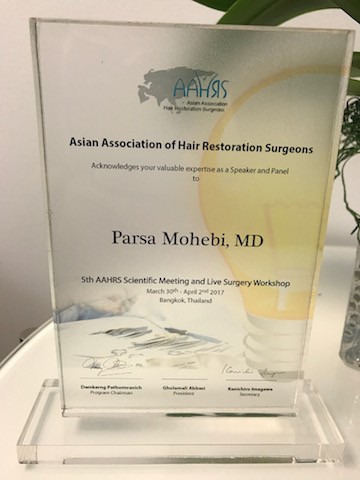 I recently had the honor of being one of a select group of medical professionals to travel to the 5th Annual Meeting of the Asian Association of Hair Restoration Surgery (AAHRS). The meeting, held in beautiful Bangkok from March 31st-April 2nd, was my second opportunity to take part in this global event.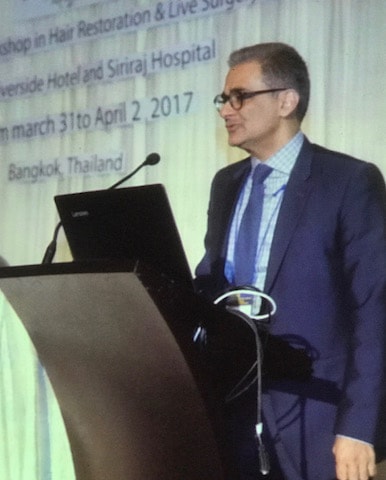 The meeting included many presentations and lectures relating to hair restoration techniques as well as research and development of new hair transplantation methods. There were also discussions about the practical aspects of hair transplantation. I was fortunate enough to be invited to give two lectures during the meeting and the topics included:
I was very proud to be one of the surgeons representing the United States at this prestigious medical gathering along with Dr. William Rassman, Dr. James Harris and Dr. Sanusi Umar. The four of us, along with others attending the meeting, were able to tour Bangkok and see many of the local landmarks. Thailand is known as "the land of smiles" and the locals proved this to be true as they welcomed us to their city. Thank you to the organizers of this meeting for inviting me to be part of this gathering of medical professionals. I look forward to once again attending your wonderful event in the future.
Here are some pictures of the meeting: