Give Your Friends And Family The Gift of A Hair Transplant!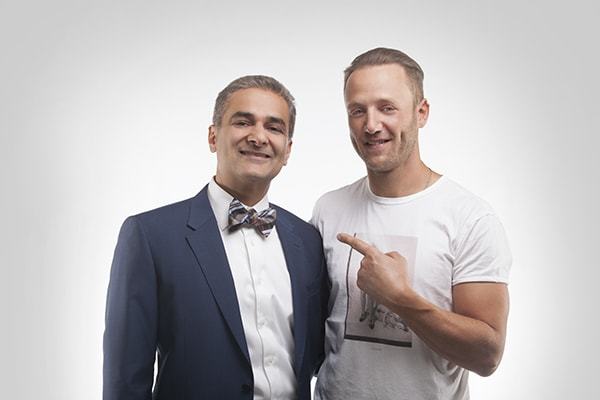 Interested in having a hair transplant and also have a friend or family member interested in the procedure as well?
We've got a treat for both of you at our October Open House on Saturday, October 29th from 3pm-5pm.
Join us at our state of the art hair restoration facility in Encino to learn more about the art of hair restoration in a one-on-one setting. Plus, learn more about our group discount! You can both get a discount on the total cost of your hair transplant procedure as long as you both schedule a procedure within one month of each other. Take advantage of this limited time offer to receive:
A 10% discount off your procedure (A value of $500-$1600!)
A 10% discount for your friend
A free consultation appointment with the Doctor (a $150 value)
Please note that Open House consultations are available on a first come first serve basis the day of the Open House. Depending on the number of patients attending the event, we might not be able to see everyone for a consultation that day. Be sure to arrive at the Open House as early as possible in order to secure your consultation appointment.
Plus, you will be receiving a gift certificate valued at $250 off your next procedure during the Open House. When you combine that with your 10% group discount, there's never been a better time to afford the hairline of your dreams!
Don't miss this rare opportunity to meet the doctor and his staff as well as the chance to get all of your questions answered.
To make your reservation, email us your contact information at info@parsamohebi.com. We look forward to meeting you on October 29th at our beautiful office in Encino.