Facial Hair Transplant
Q: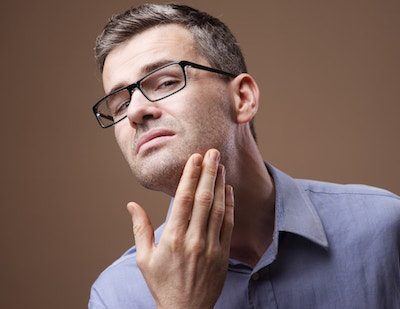 I am a 27 yr old male and have very low growth facial hair in the mustache area. Please advise, are hair transplants for mustaches possible? How many grafts are needed? What is the going cost of a hair transplant like this?  What about time taken for growth?
A:
People may have facial hair loss due to: scaring and other scar conditions, or they may just not have the ability to grow their mustache or beard genetically.  In most cases, facial hair can be successfully restored with a hair transplant using scalp hair through follicular unit transplantation.  Beard hair can also be used for transplantation into the mustache area if there is a mismatch between the thickness of scalp and beard hair shafts. In this process, we use either strip follicular unit transplants or FUE (Follicular Unit Extractions) to harvest hair for mustache hair restoration. If we have to remove hair from the beard area, FUE is usually preferred to avoid scarring on the hair growing area of the face. The number of needed grafts is determined by the width of the upper lip as well as the shape that looks appropriate and proportional with the other facial features.  The cost of facial hair transplantation for mustaches and beards generally follows the same per graft cost as scalp hair transplantation.  As for the final outcome, results of a mustache hair transplant can be seen as early as 4-6 months following the hair transplant and may continue improving during the first year after that.