Eyelash Transplant – Case Study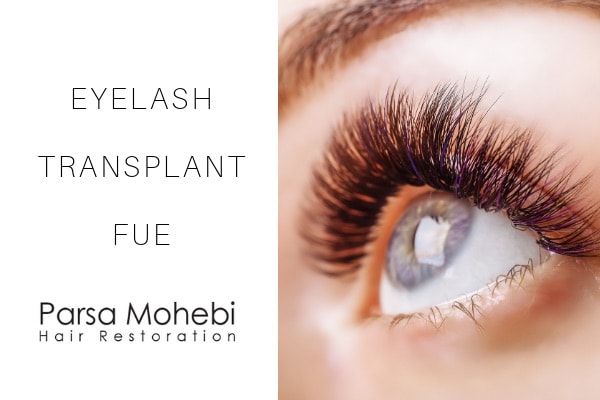 After Itinder Kaur, a resident of West London, fell on the street during a night out, she thought the eyelashes on her right eye were gone for good. Her accident occurred over five years ago. She fell into some gravel and was then accidentally dragged by a friend. The result was a scraping of her face and eyelashes. Five years after the accident, she was still unable to grow back roughly 25% of her right eyelashes.
FUE Eyelash Transplant
Thanks to some of the most recent advancements in hair transplant technology and medical techniques, Dr. Mohebi and Dr. Asim Shahmalak were able to help Itinder by restoring her eyelashes for good! Across the globe, there are only a few surgeons that are skilled enough to attempt an eyelash transplant and they include our very own Dr. Parsa Mohebi and world-renowned surgeon, Dr. Asim Shahmalak. These two skilled surgeons worked alongside each other as other hair transplant doctors from around the world watched the procedure.
For the first time ever, the two doctors used the revolutionary Trivellini Long Hair System to transplant the eyelashes of the patient using the FUE method. At times, the scalp hair of the patient is harvested using a strip procedure for eyelash transplants. However, the doctors were able to perform the procedure more effectively using the FUE method. The patient had sixteen new eyelashes transplanted where she was unable to grow them over the past five years. The transplanted hair grafts were extracted from her scalp.
Looking back on her accident, the patient said, "It was a very unfortunate accident. I ended up splitting my eyelid after a fall when I was out on a night out with friends and one of them tried to pick me up. I had an immediate operation to repair the damage. They stitched up my eyelid but a few days later the stitches fell out and I need further surgery."
She mentioned how the procedure can benefit others by saying, "I am thrilled to have my eyelashes back. It will be a few months before they grow back properly but then I will have lovely lashes right across my upper eyelid again. I cannot thank the doctors enough and I hope lots of new surgeons will start carrying out the procedure so that more people can benefit."
According to sources, Itinder Kaur's eyelash transplant procedure cost £4000 (over $5500 in American dollars). The procedure costs different amounts in multiple parts of the world and it will hopefully become more affordable as more doctors become qualified to perform the operation. In addition, doctors that are qualified to perform the surgery need to spread awareness about the procedure and its potential benefits to attack victims.
This cutting-edge eyelash transplant was covered by many publications, including UK's metro.co and inews.co.uk. The media coverage brought much needed much attention to this groundbreaking procedure and its potential to help victims who have suffered acid attacks, or other trauma to the eyelashes, and who are unable to grow back their eyelashes.
Eyelash Transplant Before and After Pictures