Experimental Pill for a Full Head of Hair – Details Here
The desire to have a full and healthy head of hair has many people wishing there was a "magic pill" they could take to reverse hair loss on their scalp. While this seems like a dream for the majority of hair loss patients, there is a company that is working towards making this idea into a reality. Read on to learn more about this experimental treatment that aims to restore the hairline of those who are suffering from alopecia areata.
Take a Pill…Get Some Hair? It was recently revealed by Concert Pharmaceuticals that they are working on an experimental treatment for the condition known as alopecia areata. At the moment, they say this treatment might be able to restore close to a full head of hair in about 30%-40% of those being treated.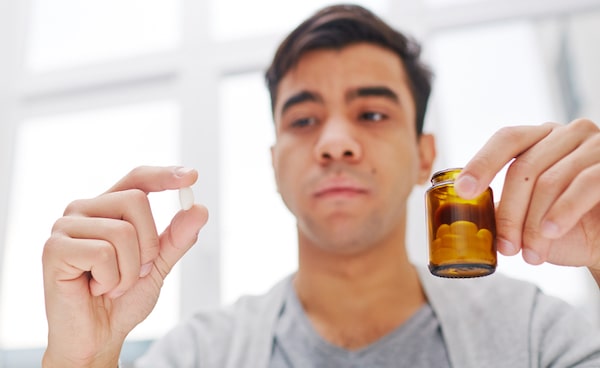 The company, which is based in Lexington, MA, has the experimental drug in the advanced stages of clinical testing for the disease. Alopecia areata is when the immune system of a person attacks the hair follicles, and this results in patchy balding areas on the scalp that are about the size of a coin and round in size. At the moment, the main treatment options include minoxidil, topical steroids, steroid injections, or no treatment at all (as the condition often reverses on its own).
According to Roger Tung, the chief executive of the company, "Like many other autoimmune diseases, it is one that has not received a ton of attention until relatively recently." Tung noted there might be up to 1.5-million people in the United States with the condition and "this can really screw up people's lives."
Hair Generating Pill Study Results Revealed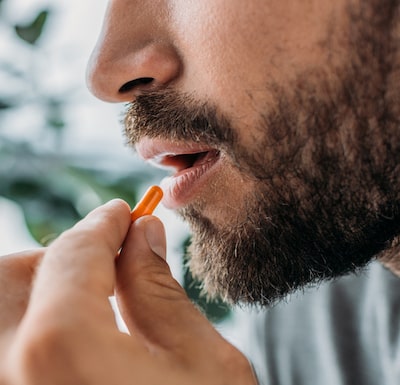 Concert performed a test of the pill, known as CTP-543, which will need to be taken twice per day in a study of around seven hundred people suffering from alopecia areata that ranged from moderate to severe. In order for a person to be eligible to take part in the study, they had to have lost at least half of the hair on their scalp. There was also another group of volunteers, who had less than 16% of their hair left on the scalp, and more than half of this group was considered to be bald.
The overall goal of the twenty-four-week study was to regrow hair to the point that it was able to cover at least 80% of the scalp. At the end of the study, the company was able to meet that goal for 41.5% of participants who had a high dose of the drug and 29.6% of the participants who had a medium dose. Tung referred to these results as "some of the best data" to date for the treatment of the disease.
Alopecia Areata – What Causes the Condition?
In general, alopecia areata happens when T cells, a type of leukocyte (white blood cell), mistakenly attacks the hair follicles of a person. Tung says the drug developed by his company likely works by preventing the T cells from being able to continue attacking the
hair follicles. He also feels that the drug will likely not be able to work for patients who are experiencing more common forms of hair loss related to the aging process.
The results discussed above come from the first of two Phase 3 trials that are being conducted to further investigate the drug. The company expects to share data from the second study before the end of the year. If those results are shown to be positive, Concert will likely submit the drug to the FDA in 2023 for approval.
Eli Lilly – Also Working on an Alopecia Areata Treatment
Eli Lilly and Company, which is another pharmaceutical company, could release its own treatment for alopecia areata before Concert. Earlier this year, Lilly shared its own positive results from two Phase 3 studies of baricitinib, which has been approved for treating rheumatoid arthritis, as a possible alopecia areata treatment.
Lilly performed thirty-six weeks of treatment and their drug showed comparable results to those achieved by Concert at twenty-four weeks. Almost 39% of people who used the drug from Lilly regrew hair on 80% of their head.
In addition, the cream-based ruxolitinib from Incite and tofacitinib from Pfizer have also been tested as treatments for the condition.
When asked about the other companies and their possible treatment options, Tung did not seem too worried. "Honestly, I think there are enough patients in the US who are going to need treatment for alopecia areata that there will be multiple successful drugs."
If a point is reached where multiple therapies are approved by the FDA, doctors will more than likely compare the safety profiles of the products when making the decision about which drug to prescribe. Any potential side effects will need to be considered before the final decision is made about which one to prescribe.
Overall, Tung is "pretty pleased" with the safety and tolerability of their drug. The results of their studies did show higher rates of headaches and acne along with two cases of shingles and five serious adverse events suffered by those who received the pills. Concert did not provide further details on these adverse events.