Dr. Mohebi Receives Prestigious "RealSelf 500" Award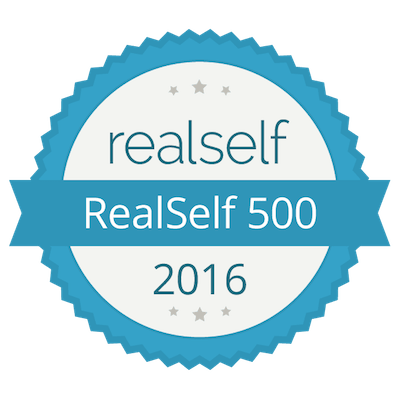 Dr. Mohebi is proud to announce that he is one of only 500 doctors worldwide to receive the RealSelf 500 Award for 2016. This prestigious award honors the top influencers on RealSelf which is a website that provides information about elective cosmetic procedures to prospective patients and also connects doctors and patients in real time conversations.
The RealSelf 500 Award recognizes doctors who showed a commitment to patient education by sharing their expertise with RealSelf community members searching for medical information as well as the right doctor to help them achieve their desired results.
According to Dr. Mohebi, "It is an honor to win this award and to be included with these other doctors. The ability to interact with patients and directly answer their questions about the hair restoration process is one I don't take lightly. It allows me the chance to correct any misinformation about the procedure as well as educate patients about the multiple hair restoration options available to them."
Dr. Mohebi has been a contributor to Real Self for many years and continues to actively answer questions from patients on the website. To date, he has answered 782 patient questions and has a rating of 5 out of 5 stars from patients. Dr. Mohebi says he plans to "stay actively involved with the patient community of Real Self. There are many people who wish to learn more about hair restoration but they don't have access to experienced doctors in the area of the country where they reside. I welcome the opportunity to help patients become better educated about the hair restoration process."