Doctor, Is There Any Hope for Me?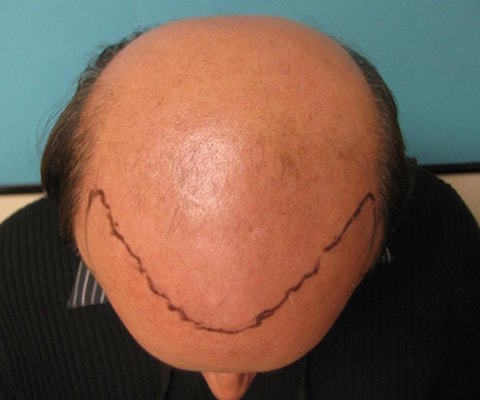 A few days ago, I have seen a patient in my office whom I did not recognize. After, reviewing his file, I remembered that he was a patient that we transplanted about a year before. He could not come to see us at his 6 months follow up after his hair transplantation. Now, after a year from the time we performed his hair transplant, he was completely transformed to the point that it was difficult for me to remember him. I reviewed my notes from the first time I met him in our Los Angeles Hair Restoration Center. I had written in his chart his first question when he saw me: "DOCTOR IS THERE ANY HOPE FOR ME?"
He was a man with advanced male patterned baldness (class VII on the Norwood scale) with not the most generous donor hair. His donor hair was very fine. Fortunately his scalp laxity and density could compensate for his fine hair shafts.  We performed a giga-session hair transplant with over 4,000 grafts in one session for him.

I was extremely pleased to see the transformation in his look and self image. And I was glad to be able to answer his question after one year:
YES, THERE IS HOPE!