Discovering the Power That Lives Within You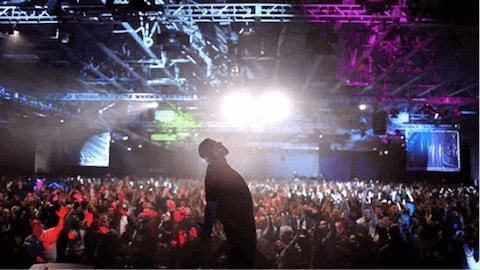 There are a variety of reasons that lead people to have a hair transplant. One of the most common reasons is the desire for self-improvement. I recently attended a Tony Robbins seminar called "Unleash the Power Within" which covered many areas of self-improvement and making a change in your life. I've known about Tony since my days in medical school when I read one of his first books which was also called "Unleash the Power Within". The book had a deep effect on me and also had a big impact on my future goals.
The seminar is designed to help people look inward and find what they need to make a breakthrough from the life they currently live to the life they want to live on a daily basis.
One of the amazing things I experienced on the first day of the seminar was a fire walk. If you've never heard of this, it involves walking barefoot over coals that are on fire. Did I mention that the coals give off about 2000-degrees worth of heat? The exercise is designed to help the fire walker turn fear into power by walking over the burning coals. Here's a photo to show you what it looks like when you walk on fire.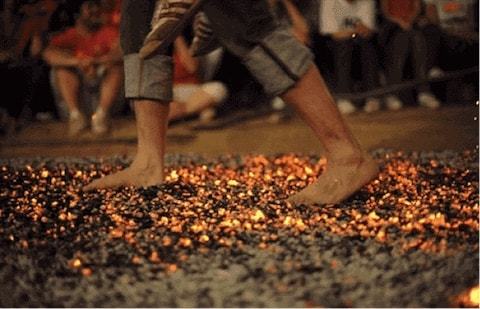 The other days of the seminar help you focus on what you want out of life. Once you have a clear picture in mind of the ideal life you want to live, the seminar walks you through the needed steps to create a lasting change. It sounds simple but the process involves digging deep and discovering the things inside you that are holding you back and pushing through them to make a permanent self-improvement change for the better.
I realized that much of what I was learning related to my patients who want to have a hair restoration procedure but haven't made the commitment to have the procedure. No one can make the final decision for them. One of the things taught at the seminar was the fact that we are the masters of our own destiny and being outstanding is a choice that each person can make. Many people stick with their current situation in life and feel that it is the best they can achieve.  Being outstanding means making a conscious decision to make a change whether it is to lose weight, quit smoking or getting a full head of hair.  They are all big steps in making lasting changes for a great life you deserve.
One other concept that really stuck with me is the idea that stress and fear are the same thing. The fear of not being worthy of self-improvement also causes stress and worry about making any kind of change. The power to guide your life in the direction you desire, as well as the way you want to appear to others, is in your hands. Tired of having to comb your hair a certain way to cover up your hair loss? Wishing you had a full and healthy head of hair but you are afraid to take the first step towards the person you desire to become?
The power to change is inside of you and that is exactly what "Unleash the Power Within" taught me over the 4-day seminar. Do you have a clear picture in mind of the person you want to be? If so, don't wait any longer to become that person.  All you need is within you!