Brazilian Congress of Hair Restoration – May 2014
May 21st to 25th 2014 – Maresias, Sao Sebastiao, Brazil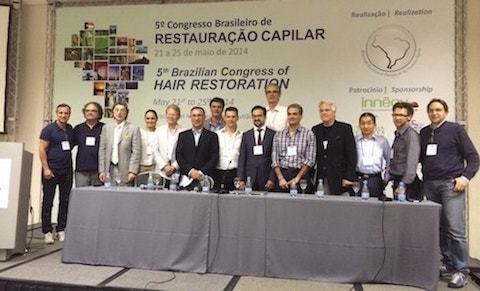 I had the pleasure and honor of being a part of the invited faculties for the 5th Brazilian Congress of Hair restoration in Maresias, Brazil. Prior to the meeting, I spent a few days in Sao Paulo and visited the offices of two of my good friends, fine Brazilian hair transplant surgeons Dr. Ricardo Lemos and Dr. Antonio Ruston.  I have learned several great things from these doctors that I will use in my day to day practice back in LA.
Brazilians are considered the inventors of hair transplantation with long hair. They have surgical techniques which differ from other countries that are favored for a variety of reasons. One of these techniques is the stick and place, the process in which the hair transplant surgeon and hair technician work closely to make sites and place grafts at practically the same time. I enjoyed observing how these two doctors were able to achieve their results using these specialized techniques. It is always insightful to see how other experienced hair transplant surgeon perform their procedures.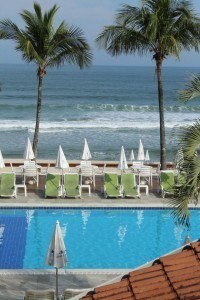 The meeting in Maresias has been a great experience. Maresias with its tropical climate is having some of the most beautiful beaches in Brazil and South America. My presentation was on my novel method to approach donor closure in FUT procedures through partial trichophytic closure. The technicalities and advantages of this method were reviewed during the meeting. The meeting had other interesting presentations on a variety of hair transplant techniques that were invented and are heavily practiced in Brazil by most Brazilian hair transplant surgeons. Some of these special techniques are not usually performed in America, even though they have
proven to be quite effective treatments. They are:
Long hair transplantation
Stick and place hair transplantation
Performing hair restoration surgery in hospital setting unlike U.S.
Strip popularity vs. FUE transplantation. FUE hair transplant is done very minimally in Brazil for a variety of socio-environmental reasons.
In addition to the general seminar, we had one of our regional meetings of the FUE Research Committee (FRC) of ISHRS where we discussed the progress of our initial FUE research comparing the long term growth rates of FUE and Strip.