Dr. Mohebi Heads to China for 6th Annual Scientific Meeting of AAHRS and 3rd Annual Congress of CAHRS
Earlier this May, Dr. Mohebi traveled to Beijing, China for the 6th Annual Scientific Meeting of Asian Association of Hair Restoration Surgeons and 3rd Annual Congress of Chinese Association of Hair Restoration Surgeons. Carefully selected doctors were invited to speak at the Beijing International Convention Center, including Dr. Mohebi. The meeting also included a live surgery workshop. The doctors visited a new plastic surgery hospital in Beijing that was well received by media and local authorities. Fortunately, there were simultaneous interpretations during both the scientific meeting and live surgery workshop. Keeping up with the latest technologies, techniques, and research is the cornerstone of successful doctor-patient outcomes. Dr. Mohebi maintains his skills and knowledge through speaking, teaching, and learning from others all around the world.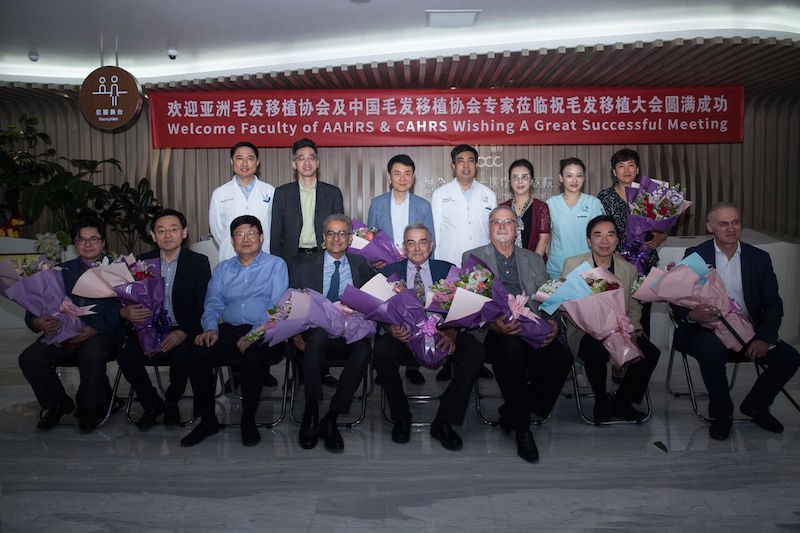 Beijing is known for many beautiful attractions filled with history. Fortunately, the weather is rather mild this time of year, so sightseeing is definitely not something you'd want to miss out on (even if there are scientific meetings and live surgical workshops happening).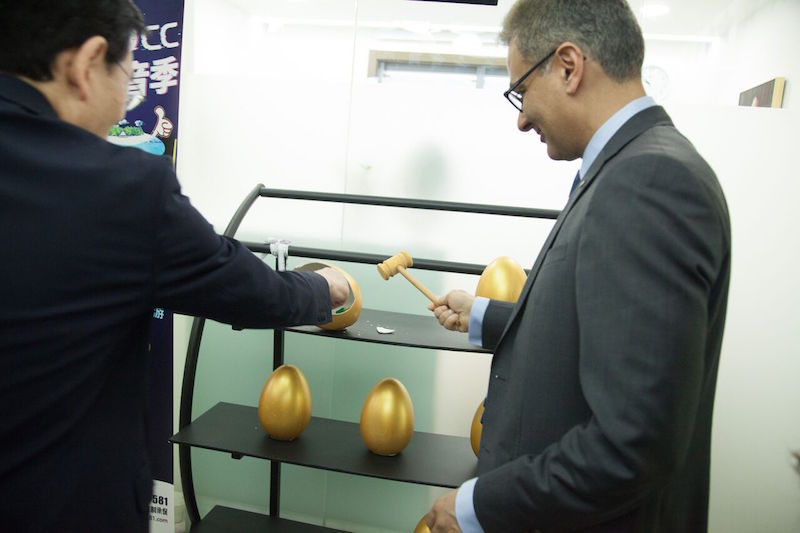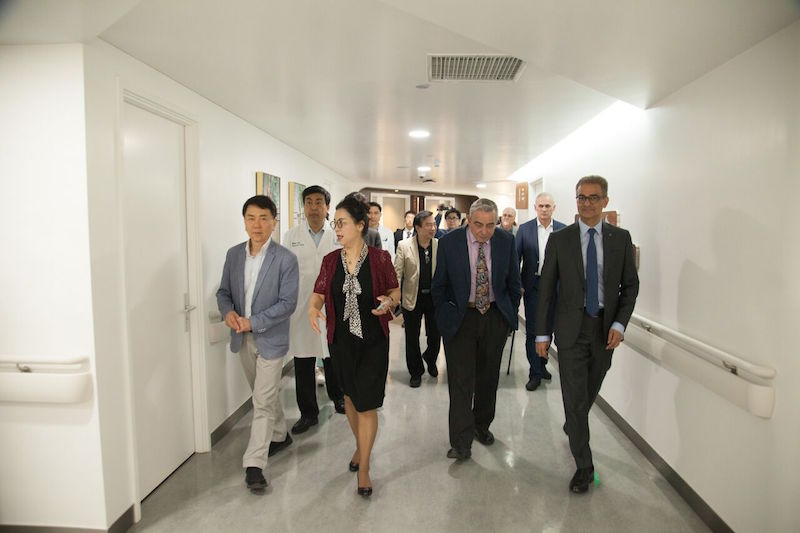 Some of the topics discussed on Friday, May 11th included hair restoration related to specific populations such as in Asians and Females. A panel Dr. Mohebi was part of was how to verify hair line symmetry. Dr. Mohebi was also the guest speaker for topics of the FUE session including the introduction and the dynamics of FUE. The day ended with a Gala dinner at the convention center in which Chinese clothes or business attire was required. Dr. Mohebi sported the Chinese attire – looking good!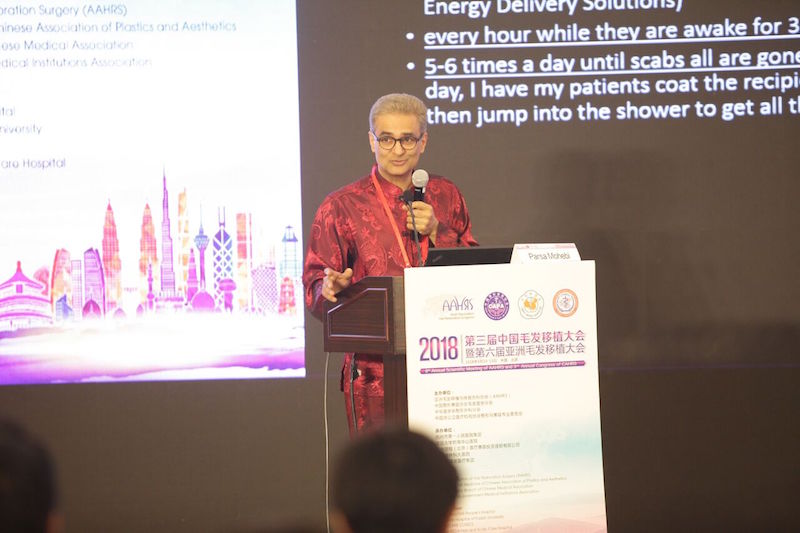 On Saturday, May 12th, Dr. Mohebi was included in the panel and spoke on the topic of Graft Storage Solutions, Conditions, and Additives, for Hair Transplantation. More specifically, he spoke about solutions used in post-operative care/HRS post-operative solutions, shampoos, and treatments. This day ended with a live viewing and selected presentations and posters.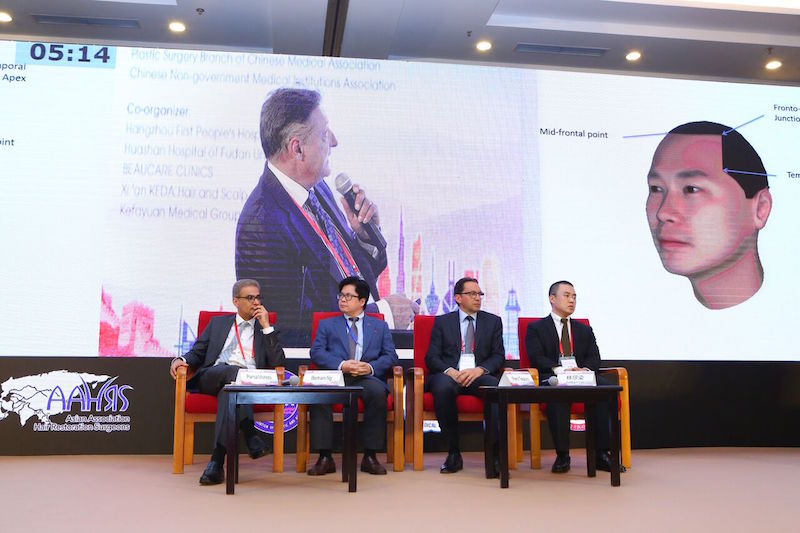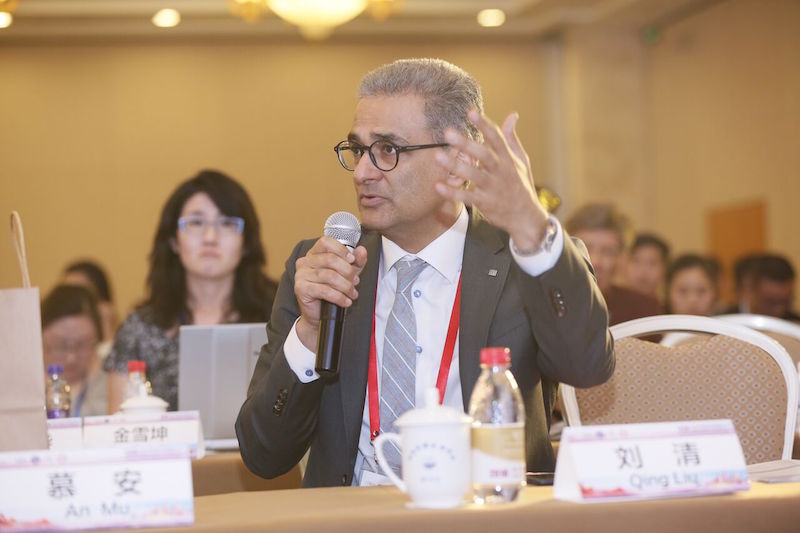 Sunday, May 13th was the final day, ending with the live surgery workshop from 7am to 2pm. The workshop included FUE body hair, FUT, Cicatricial FUE, eyebrow transplantation, and eyelash transplantation. Eyebrow transplantation and eyelash transplantation has begun to gain more popularity among many populations including beauty insiders here in the US.
Through the busy weekend, the doctors were able to convene and learn the latest in technologies and techniques brought from different parts of the world. This ensures the greatest results for clients and proves the dedication to treating clients with the highest possible quality of results that don't disappoint!
Stay tuned to see where Dr. Mohebi heads to next!