Toppik vs. SMP to Cover Hair Thinning
Q:
Dear Dr. Mohebi,
I hope this letter finds you in good health.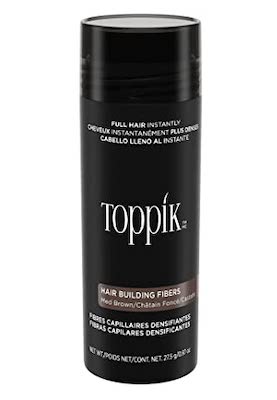 I have a question about a purchase I made recently. I bought the popular hair thickener, Toppik. Based on patient reviews and the amount of research that I did, I find this product can be used in order to completely fill-in the gaps on my scalp from thinning hair.
As you know from our pervious conversations, I obsess over my hair and I want complete scalp coverage. My crown has improved 14 months after surgery but it does remain rather unpleasant to me at times.
My only concern with these fibers is that they may weaken my hair shaft and make my hair loss progress even further and faster. Do you have any experience from your patients on this matter? If so, is it as detrimental as I am worried about? As I've mentioned before, based on all the reviews I could get my hands on, it is believed that this product works wonders. It also seems ideal, for people like me, who have future surgery on their minds. I believe it will hold over quite well until my next session. Please feel free to post this on your website as I trust your excellent judgement on this sensitive matter.
A:
Hello!
It is always good to hear from you. Toppik is indeed a safe product that minimizes the contrast between the hair and the scalp and makes the hair look thicker. There are no reported effects regarding weakening the hair shafts from Toppik. In addition, I have not seen any negative effects from Toppik on either transplanted hair or native hair.
There is a new procedure that we now have available to patients who want to minimize the contrast between hair color and skin tone. This procedure introduces dermal pigments into the scalp and it is called Scalp Micropigmentation or SMP.  This procedure can last a few years before it will need any type of touch-up. It is an ideal option for people who need to use Toppik on a daily basis but they don't want to be bothered by the problems involved with using Toppik each day.