Success Story: Hair Transplantation into the Scar
This blog is about how we successfully treated a 40 year old female patient with near total hair loss resulting from the complications of a facial cosmetic surgery that lead to significant scarring and hair loss in the patient.  This discussion will provide details about her evaluation, treatment, and long term results.
The story evolves below:
Immediately After a Complicated Facial Surgery
The patient visited our office for evaluation of the significant hair loss in frontal areas of scalp after a complicated facial plastic surgery.  It was necessary to delay the procedure for 6 months after the initial consultation so that whatever hair that had not been damaged or may have gone through the Telogen Eflluvioum could grow back.

The First Hair Transplant Visit with Dr. Mohebi
After enough time had passed, we began our first experimental hair surgery using only a limited number of grafts.
Test Hair Transplant in Scar
The first transplantation, consisting of 786 grafts, was put into 8 boxes with approximately 100 grafts each. We then evaluated her results after 6 months, and found that there was nearly complete growth in the areas which we treated.
Hair Transplant for Full Coverage
We were encouraged by these results and decided to perform another hair transplant procedure that would target the front and corners of the patient's head. We increased the number of grafts to 2,716 for the second procedure.
Final Result After Hair Transplant in Scalp Scar
Our patient experienced total hair growth 18 months after the last hair procedure. She was tremendously excited by the prospect of not having to cover her head. She was also able to style and fix her hair the way she had before her accident.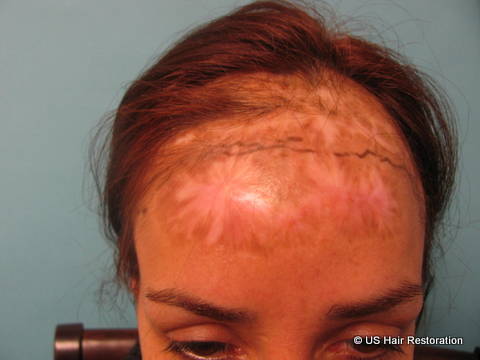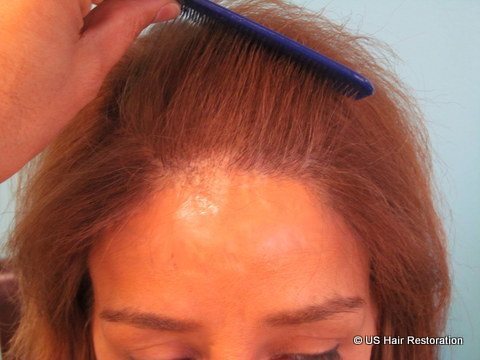 We are proud of the progress she made in her long recovery and hope her story will bring inspiration to others who have experienced something similar.