Spring Open House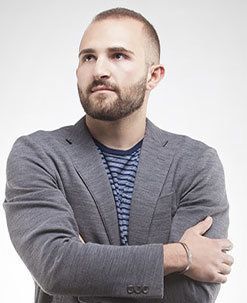 Interested in having a hair transplant but never been sure if you could afford one?  Did you get a refund on your taxes and want to learn more about the cost as well as the art of hair restoration procedures?
Get all of your questions answered at our next Open House Event!
Join us Saturday, April 30th from 3pm-5pm at our state of the art hair restoration facility in Encino. It's your chance to learn more about the hair restoration process in a one-on-one setting.
Meet the doctor and his staff
Chat with some of our previous patients
Watch a live hair transplant procedure performed in our state of the art medical facility
See and touch the kind of results you can expect from our expert, and skilled, staff
Take the mystery out of the procedure
Find out about affordable financing options available to potential patients
Don't miss this rare opportunity to learn more about the art of hair transplants directly from Dr. Mohebi.  There's only so much you can learn by researching on the Internet.  Discover the personal journeys that led our patients to make the decision to get a hair transplant and why they chose Dr. Mohebi to perform their procedure.
For more information about our upcoming open house, and to make your reservation, email your name and the best number to reach you at to info@parsamohebi.com. The deadline to register for the open house is April 26th. We look forward to meeting you at our beautiful Encino office.