Complimentary Consultation by Dr. Mohebi at Spring Open House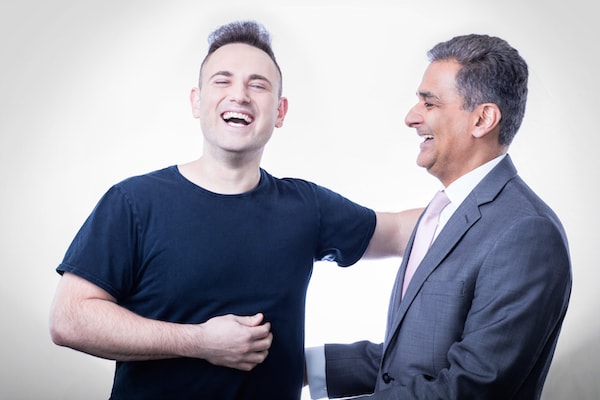 It's your opportunity to have a Complimentary Consultation appointment with Dr. Mohebi at our Spring Open House on April 22nd from 3pm-5pm.
What Is A Complimentary Consultation?
A complimentary consultation is a shorter version of our standard consultation appointment. You will meet with Dr. Mohebi so he can examine your hairline while learning more about the type of results you hope to get from a hair restoration procedure. Due to time limitations during the Open House, we only have 6 consultation time slots available. Our normal consultation fee is $150 but your complimentary consultation is free!
You will also get a chance to meet with our patient model.
Reserve your spot now by emailing us at info@parsamohebi.com.
Group Discount
We are also offering a Group Discount when you bring a friend or family member with you (be sure to RSVP for them as well). Both of you can enjoy a discount on the cost of your hair transplant as long as your friend and family member also signs up for a transplant within one month from you. The group discount includes:
A 10% discount off your procedure (A value of $500-$1600)
A 10% discount for your friend
Make Your Reservation
Make your reservation by emailing us your contact information at info@parsamohebi.com. Please include in your email if you would like to have a Complimentary Consultation with Dr. Mohebi. Only 6 Complimentary Consultation appointments are available so email us now to secure your spot.
We look forward to seeing you on April 22nd at our state of the art hair restoration facility in Encino.