Tributestin and Polysorbate for Hair Loss
Q: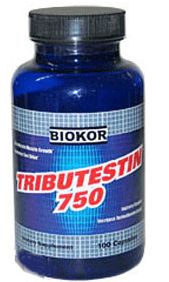 Dear Dr. Parsa,
I hope my letter finds you well. I have a couple of questions for you regarding two items. One is Tributestin. About four months ago I tried this natural herb testosterone booster that contained Tribulus. Needless to say I saw no results about a couple months later; I also noticed the crown thinning on the upper right; and my hairline by my right temple seemed to wilt. I panicked and stopped. Now about two months later after I discontinued the product my density has returned and my hair feels and looks a lot better. I am never trying anything like that again. At least that's how I feel I'm not delusional, I hope?
The other product is Polysorbate 80. I read about it, as much as I could though I need some expert advice. I do worry about Finasteride and its effects on libido and how Polysorbate only works on the DHT in the scalp. I have not found any legitimate backing. Is this true? What do you think? I know that Finasteride has been FDA approved, I've been on it now steadily for about 21 months now.
Overall my hair continues to look better and better and I'm quite happy with the results of your work, 20 months later. As for the Toppik, I have rarely used it as I saw no need; a very slight comb over with some hairspray keeps the crown wonderfully thick. As for the hairline, I'm in awe. And now, when I get a haircut I feel more confident and don't panic if it's cut slightly too much. You're work has helped change my life and my self confidence for the better. I cannot thank you enough.
Have a great rest of the day.
A:
I am glad to hear from you and to know that you are enjoying your new hair. The market is full of products that claim to restore hair. Here is what I know about those two products you asked about:
Tribulus Terrestris is a plant extract which has been claimed to increase the body's production of testosterone. I found some commercial sites promoting it and a few medical documents that show its positive effect on increasing the effect of male sex hormones. Since we know increasing the testosterone may elevate your DHT level, it might be harmful for your native hair since it is still prone to baldness. I would recommend discussing any product that may affect your normal hormone levels with your primary doctor.
I cannot find any solid medical evidence that shows Polysorbate could be used as a topical DHT blocker or if it has any effect on preventing hair loss. In fact, I am not aware of any product with this capability as of yet despite the claims made by them.